Fans Flock to Hilton Austin Airport to See the V8 Supercars Austin 400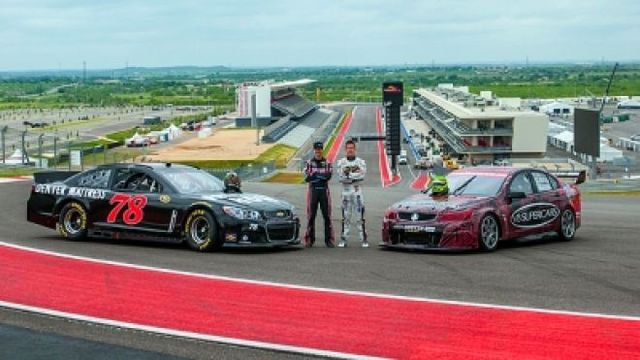 V8 Supercars, an Australian motorsport, is becoming more popular in the United States, and the V8 Supercars Austin 400 marked the first time any Australian motorsport has taken place in the country. The venue for the multi-day event was at Austin's Circuit of the Americas stadium on May 17-19. The weekend proved to be a busy time for Hilton Austin Airport, which provided accommodations to international racecar enthusiasts during the three-day period.
While the multi-purpose Circuit of the Americas facility was specifically built as the home of the Formula 1 United States Grand Prix, the facility also contains a museum, a shopping center, entertainment options, spaces for event hosting and conferences, driving academies, and the infamous 3.4 mile circuit track. New for a racing event, the activities not only featured practice runs and the main V8 Supercars races, but two V8 Supercars qualifying races were also held on Saturday May 18. The Porsche GT3 Cup and the Pirelli TC/TCB Class also took place during the weekend.
When hotel guests stay at the Hilton Austin Airport, in addition to action-packed auto racing, they are also able to take advantage of some of the best nightlife and citywide attractions in Austin. Conveniently located near downtown Austin and on the same property as the Austin International Airport, the Hilton Austin Airport offers guests the ease of getting to popular sights, restaurants, and shows as well as convenient arrival and departure services.
Racecar fans who were unable to make the V8 Supercars Austin 400 have more to look forward to this year. Racing events for the American Le Mans Series (ALMS), the FIA World Endurance Championship (WEC), and the Formula 1 US Grand Prix will be held in a few months, during September and November, making now the perfect time to start making reservations for the event-filled weekends to come.
Future event attendees looking for an Austin racing sports hotel will have ultimate access to all the city's venues at the Hilton Austin Airport. The hotel is the closest hotel to the Formula 1 track, located between the Circuit of the Americas and downtown Austin, making these accommodations an ideal launch pad to any destination around the city.
Hilton Austin Airport shares its property with the Austin-Bergstrom International Airport, providing travelers with accommodations that allow them to easily access sights, events, concerts, and conferences within the city. Only a 7-minute drive from downtown Austin, the Hilton Austin Airport prides itself on being a leading eco-friendly hotel, complete with green certification. For information on upcoming Austin events, room availability, or to book rooms for a trip to Austin, contact the Hilton Austin Airport hotel:
http://www3.hilton.com/en/hotels/texas/hilton-austin-airport-AUSAHHF/index.html
.
Email Hilton Austin Airport