Berks Electrical Can Install Ceiling Fans Before the Summer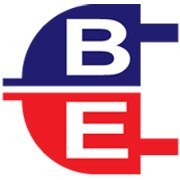 Berks Electrical, a
full electrical and lighting services
company, is pleased to announce that it's prepared to install ceiling fans for residential customers before the summer. Ceiling fans are a cost effective and energy efficient way to stay cool in the hot summer months.
There's a lot to appreciate about ceiling fans. Because they are simply rotating machines, ceiling fans use very little electricity, making them highly energy efficient when compared to the benefit they provide. Even better, installation of a quality Berks Electrical ceiling fan from a qualified
electrician in Irvine
keeps on giving after the summer is over. During summer, the fan blades can spin in a counter-clockwise direction to force air down, but in the winter, sending the fan blades in the opposite direction will force the warm air down and actually help keep residential homes warmer.
Berks Electrical has an electrician in Irvine, an electrician in Laguna Hills, and many more sites throughout Southern California. The company provides both electrical and lighting services to residential, commercial, and industrial clients. According to a spokesperson for the company, "We believe in 100% customer satisfaction, which is why we never sub-contract our electrical work." Customers can expect great service and great results from Berks Electrical.
About Berks Electrical and Lighting
Since its founding in 1974,
Berks Electrical and Lighting
has worked hard to live up to owner Jeff Berkowitz's goal of a five star electrical and lighting company. As a leading Orange County electrician, it some of the most reliable, forthright, and professional service to its loyal customers. The company also features many of the most highly trained technicians in the industry, as well as the most devoted to quality and customer service. With Berks Electrical and Lighting, customers can be confident they're getting the very best that an electrician in Orange County has to offer.