Coral Gables Dermatologist to Offer Customized Acne "Boot Camps"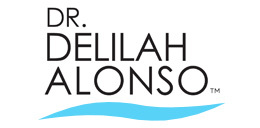 Board-certified dermatologist Delilah Alonso is pleased to announce that she will now be offering customized acne treatment regimens, or "boot camps," for her Coral Gables dermatology patients. These skin care boot camps are designed to target the individual concerns of her patients and yield optimal results.
"Our 6 and 12 week acne boot camps include weekly, alternating treatments that accelerate clearing of whiteheads, blackheads and cystic acne producing radiant, healthy skin. Patients who struggle with skin conditions such as blackheads, whiteheads, clogged pores, acne scarring, acne outbreaks and inflammation experience great results," says Dr. Alonso. "We combine treatments such as facials, chemical peels, microdermabrasion and topical medications to revitalize the skin and improve the overall skin health and appearance."
Dr. Alonso uses time-tested, scientifically researched products and technology to help her patients achieve their personal cosmetic goals. One of her strengths is her unique approach to patient care including customizing acne regimens and using only science-based products to maximize results.
Dr. Alonso also relies on her licensed, experienced aestheticians, Carolina and Bianca, to provide a comprehensive and very caring approach to her skin care patients. Their passion for clear and healthy skin ensures patient satisfaction and undeniable results.
In addition to skin care for acne and other medical conditions, Dr. Alonso also offers many cosmetic treatments that reduce the signs of aging such as Restylane, Perlane, Juvederm, Dysport and laser skin resurfacing. Those seeking body sculpting and fat removal benefit from Zerona treatments. Patients suffering from sagging skin enjoy the lifting and tightening results she provides through Ultherapy.
If you'd like to learn more about Dr. Alonso, or inquire about a customized skin care regimen, please contact her
dermatology Coral Gables
practice.
More about Delilah Alonso, MD
Delilah Alonso, MD, is a leading dermatologist in Coral Gables. Trained at the University of Miami, Dr. Alonso has been providing a wide range of advanced medical and cosmetic dermatology treatments for the past eleven years, including
facial injectables
,
laser skin resurfacing
, medical acne treatment and
laser hair removal in Coral Gables
. She has also served as an investigator in over 30 clinical trials. Dr. Alonso focuses on helping her patients look and feel healthy in a friendly, compassionate and professional environment.
For more information about Dr. Alonso and her practice, please visit
www.alonsoderm.com
.