Anapol Schwartz Partner Joel Feldman to be Keynote Speaker at Colorado Distracted Driving Summit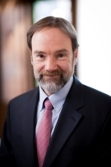 Joel Feldman, Anapol Schwartz Partner and Founder of End Distracted Driving (EndDD), will be the keynote speaker at the 2013 Colorado Distracted Driving Summit held by the Colorado Coalition of Campus Alcohol and Drug Enforcement (CADE) on May 21 in Denver.
As a leader in the
fight against distracted driving
safety crisis, Feldman will discuss his scientifically-based presentation that has reached nearly 90,000 teens across the country. He will share his experience with reaching his varying audiences – which include teens, adults, community groups, safety and law enforcement and health care professionals – when speaking about the
dangers of distracted driving
. Joel will draw on decades of experience as a nationally recognized trial lawyer as he demonstrates the challenges of changing attitudes and behaviors about distracted driving.
"It is a great opportunity to speak with college students and safety professionals in Colorado's first distracted driving Summit," Feldman said. "I know I will come away with new insights about how to more effectively address distracted driving with college students."
Feldman founded EndDD after his daughter Casey was killed by a distracted driver in 2009. He has since organized hundreds of trial lawyers, health care professionals, teachers and driving instructors as volunteers, and this year EndDD will reach 200,000 people with their safe driving message.
The 2013 CADE Distracted Driving Summit is the first of its kind in Colorado. Supported by a grant from the Colorado Department of Transportation, the summit is an initiative between three Colorado Universities and the
Bacchus Network
. The program will specifically address the difficulties college students may have in talking about distracted driving and how to effectively intervene when others drive distracted.
About Anapol Schwartz
The Anapol Schwartz national law firm is a leader in product liability and pharmaceutical litigation, having successfully litigated thousands of cases in state and federal courts during the last 30 years. The firm and its foundation support a wide variety of community outreach projects including those to raise awareness of the
dangers of distractions while driving
.