Insightlink is Now Offering a Free No Obligation Quote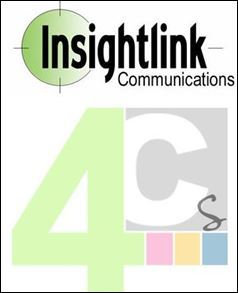 Palm Springs, CA - The popular employee survey site, Insightlink is now offering free quotes on their site. The quote service comes with no obligations.
The staff at Insightlink believes that knowing your employees helps you know your business. By surveying your team on occasion, you can gain a lot of valuable HR information. You might find that morale is low or that teamwork is high. Insightlink creates employee surveys that match your desired information goal. To find out what kind of survey options you have and their prices, customers can fill out a quote form. They will then receive a no-hassle quote. This quote includes cost estimates and three different options for normative data and reports. Also, as one of their spokesmen said, "We won't bug you!" In other words, they'll only call you once to give you the information you want instead of pestering you with pushy sales calls.
Insightlink has a variety of surveys to choose from, including opinion surveys, satisfaction surveys, engagement surveys, employee surveys, employee exit surveys, and focus groups. They even offer the opportunity to create a custom design if you have specific research needs. With their popular Insightlink's 4Cs Employee Surveys, clients will receive consulting, data collection, reports, analysis, either U.S. or international benchmarks. They will also benefit from the information on the 4Cs Loyalty Matrix and can choose from options regarding analysis and reporting.
About Insightlink
Founded in 2001,
Insightlink
Communications have built a reputation for providing effective employee survey tools. Their mission is to help organizations of all kinds to really understand their employees and improve their businesses. They are located in Palm Springs, California where they have established a network of connections with HR managers. For more detail please visit,
www.insightlink.com
.
Email Insightlink Communications