Infinity Moving and Storage Announces First Month Free Storage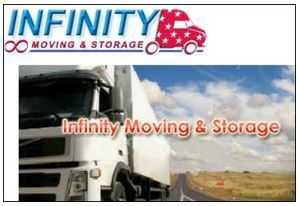 New York, NY - Infinity Moving and Storage, New York's moving and storage experts, announce a complimentary first month of storage for long-term storage needs. As a family-owned and operated company, Infinity Moving understands their clients' need to secure storage facilities at an affordable price. All Infinity storage spaces are clean, dry and secure. The warehouses are fully alarmed with closed circuit cameras situated throughout the facility.
For added convenience, Infinity Storage facilities are located near public transportation and highways to easy access. The need for storage space is growing as families downsize homes or move into New York City. Infinity is positioned to meet these storage needs with professional and courteous team members and secure storage facilities all available at exceptionally low prices. While long-term storage clients can enjoy a complimentary moth, Infinity also offers short-term storage for as little as one night.
Infinity Moving & Storage is also able to move belongings from any location to their storage facility of anywhere in the country. All moving services offered by Infinity are designed to meet clients' unique needs. Every year Infinity moves thousands of families into new homes in New York City and the team aims to make every moving experience pleasant in a stress free environment, utilizing a wide range of resources and experience.
From packing to moving to storage, Infinity is a one-stop solution for most moving and storage needs. Clients will be able to acquire boxes and other moving necessities as well as leaning kits and other added values not offered by other moving companies. Infinity Moving offers a quality packing service, professional crew, liveried vehicles, and a modern storage space. Movers arrive equipped with a wide variety of boxes and packing materials and ready to assist clients will all aspects of moving and storage.
To schedule a move of reserve a storage space and enjoy a free first month of storage, visit
www.infinitymoving.com
.
About Infinity Moving and Storage:
Infinity Moving and Storage is a family-owned and operated business. The company operates as a family of moving professionals, providing quality moving service at competitive prices.
Infinity Moving and Storage
, Inc. with over nine years of industry experience performs every type of relocation service. Whether you are moving your family or business - locally, nationally, or internationally, whether you are looking for a home mover, an apartment mover, a commercial mover or a special products mover, put your trust in Infinity Movers.