Hit The Loire For The Le Mans 24 Hours With Eurocamp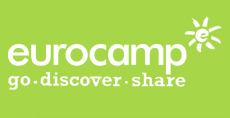 A battle royal of the motor racing world, this year's 90th anniversary Le Mans 24 Hours (22/23 June) is a not to be missed endurance race event for any motor enthusiasts. Additionally, with seven nights in the Loire with Eurocamp starting from £542 per party, accommodation only, it's the ideal time for hitting the holiday road.
Staying at
Eurocamp's L'Etang de la Breche
parc at Saumur, the spectacle of Le Mans 24 Hours is just an hour's drive away. Once the excitement of the race is over, the city itself is ripe for exploration, from the formidable Roman Wall and 1,000-year-old St Julian's Cathedral, to the car museum and the river, woods and forests of the Arche de la Nature.
Closer to the parc and Saumur, renowned for its fine wine production, is just 6km away. Meanwhile, the city of Tours, with its châteaux, basilica and museums is also within daytrip distance and well worth a visit, as are the impressive nearby castles of Chinon and Azay-le-Rideau.
For a day's break from sightseeing, the parc boasts wide open spaces to relax in, not to mention a four pool complex complete with water fountains. Those who like to keep active will enjoy the activities on offer, from mini golf and fishing to tennis and cycle hire. Meanwhile, an attractive bar and restaurant serves up local specialities and is ideal for whiling away the evenings on-parc.
A seven night break at L'Etang de la Breche arriving 22 June 2013 costs from £542 staying in a 3 bedroom Horizon Midi mobile home (sleeps eight, maximum four adults) with decking, accommodation only and including a June discount of £39.
Ferry crossings and fly-drive packages can be arranged through Eurocamp at a supplement.
For further information on Eurocamp, please call 0844 406 0552 or visit
www.eurocamp.co.uk
.