VENYO – Our revolutionary FSTD revealed at the Paris Air Show 2013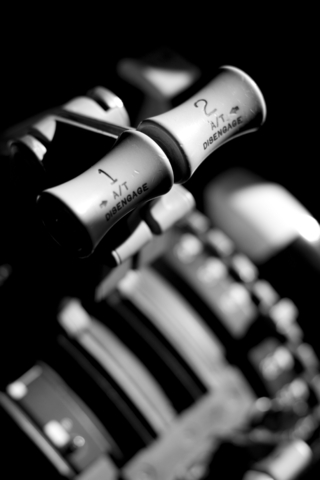 Charleroi - Belgium. The main objective of Venyo is to design, to produce and to market professional flight simulators (JAA/FAA certified). Over the past 5 years, Venyo has been working with airlines on a revolutionary FSTD prototype (Boeing 737NG) that will make its 'World Premiere' at the Paris Air Show 2013.
For the very first time in the industry, a fully functional, professional simulator will be operated 'on-site' at Le Bourget between 17th and 23rd June 2013. Due to high demand, there will be a limited number of 80 exclusive slots for a duration of 45 minutes each. To book a hands-on cockpit experience, just send an email to
bourget2013@venyo.aero
with your contact details and timing preferences.
Exclusive and long-awaited features include:
The only 'Pay-per-Use On site' model for lower operational costs
Transportation and installation at your premises for immediate operation without the usual set up delays or need for dedicated engineers
Technically way beyond FFS Level D requirements with unique pedagogical features
In parallel to this ambitious project, even in a difficult economic climate, Venyo has decided to add to the development, a further dimension in the form of an ATO (Approved Training Organisation BE/ATO-101). This is a requirement of all pilot flight schools which award airline pilots licences in Europe. A first tuition, MCC (Multi Crew Cooperation) will be commenced in May 2013. A number of others will follow, as well as training sessions of "Type Rating B-737NG" and "Assessment Days."
Following its return from Le Bourget, the flight simulator Boeing 737NG will be put at the disposal of the general public, within the Venyo Academy building (EBCI) so that the true lovers of flying, professional pilots but also adrenaline seekers, can have the exceptional sensation of flying in the cockpit of a commercial airline plane!
12 people are employed at the present time at Venyo, and this number will increase to more than 30 by the end of 2013.