Nicaragua Real Estate Development Gran Pacifica Promotes Adiak Barahona to General Manager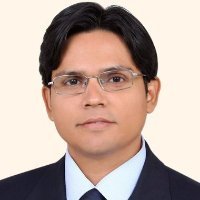 Adiak Barahona was promoted to General Manager of the Gran Pacifica Resort, a
Nicaragua real estate development with oceanfront property
. His advancement comes after nine years of highly appreciated work for the company, and he will soon oversee property development and sales in addition to serving as the corporation's official intermediary during its interactions with government bodies.
His background includes an undergraduate Marketing and Business Administration Degree earned at the U.S.-based Ozarks University, a postgraduate Tourism Marketing degree from Austria's Klessheim Tourism School and another postgraduate degree in finance management awarded by Nicaragua's own UCA Jesuit University.
By taking on the role of General Manager, he'll oversee mission-critical business arrangements, marketing details and business deals that Gran Pacifica relies on in order to provide vital services to over 250 current property owners. The Nicaragua real estate development will also rely on Barahona to help maintain regulatory compliance and arrange logistics for many more development projects as the firm's clientele expands into the thousands during the coming years.
"Adiak was chosen to take the lead role of General Manager at our
Nicaraguan property, Gran Pacifica
. He was selected for his 9 years of dedicated service and prudent leadership of the company through some very challenging times. Adiak consistently sees the needs of the company and has the gift to be able to guide and lead the staff to accomplish our established goals," said Mike Cobb, the CEO of ECI Development.
To learn more about Gran Pacifica and the various types of oceanfront real estate available, visit
www.granpacifica.com
About Gran Pacifica
Gran Pacifica
is a master planned community of over 2500 acres and 3.5 miles of Pacific coast line an hour west of Managua in Nicaragua. The company focuses on providing their international and domestic clientele with communities that feature first-rate amenities and infrastructure including underground utilities, paved streets and sidewalks.
Gran Pacifica's primary demographic is North American Retirees and vacation home owners who enjoy living in a robust beach and golf community. Gran Pacifica will continue to develop oceanfront property consisting of homes, condominiums and villas to meet the growing demand for a higher quality of life at a significantly lower cost.
For more information on Gran Pacifica, visit
www.granpacifica.com
or contact Mike Cobb at 011-505-2265-1137.