Pace Selects MV Transportation to Continue Operation of Wheaton Transit Service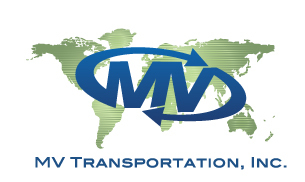 DALLAS (May 23, 2013)
– Today, MV Transportation, Inc., announced it has been selected to continue operation of the Pace fixed route transit service in Batavia, Illinois – routes 674, 709, 711 and 715. MV has operated this service for Pace since 2008.
The new contract term begins June 9, 2013 and will extend five years. The transit service will utilize a client-furnished fleet of vehicles and employ 18 professional operators and staff to run the operation.
"MV is extremely happy to be selected to continue operating this fixed route service for another contract term," said Kevin Klika, MV President and Chief Operating Officer. "We are proud of our partnership with Pace and our ongoing involvement in the local community, supporting area food banks and shelters. MV remains committed to delivering a high quality service to the region."
Founded in northern California in 1975, MV Transportation operates numerous transit contracts on behalf of Pace throughout the state of Illinois.
About MV Transportation, Inc.
Based in Dallas, MV Transportation, Inc. is the largest private provider of paratransit services and the largest privately-owned passenger transportation contracting firm based in the United States. The company employs more than 16,000 dedicated transit professionals and operates more than 200 paratransit, fixed-route, shuttle and Medicaid contracts around the world.
Contact:
Email MV Transportation, Inc.