Dynamic Conveyor Earns Safety Award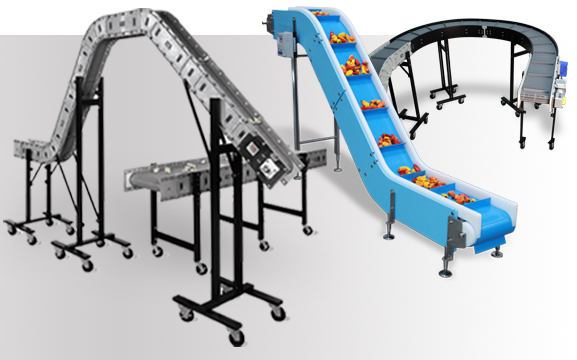 May 22, 2013 - Dynamic Conveyor Corporation, a conveyor manufacturer in Muskegon, Michigan, received the Gold Distinguished Safety Award from the Society of Plastics Industry (SPI). The award was given to recognize that Dynamic Conveyor was a worksite with no occupational injuries or illnesses, as defined by the Occupational Safety and Health Administration (OSHA), during the calendar year 2012.
The 2012 SPI Safety Statistics and Awards Program is based on the injury and illness data from 2012 OSHA 300 Log of Work-Related Injuries and Illnesses, and the national Total Recordable Cases (TRC) rate average for the corresponding North America Industry Classification System (NAICS) code.
Dynamic Conveyor has been providing modular conveyor solutions to the manufacturing industry since 1991. The company was founded following the development of the first truly reconfigurable conveyor system – the DynaCon. The DynaCon modular conveyor is an alternative to traditional conveying systems that cannot be modified without great trouble and expense. The DynaCon system is purchased by plastics molders all over the globe. The DynaCon is used to move plastic parts in a variety of industries such as automotive, medical device, building supplies and health and beauty supplies. Customers appreciate the flexibility and ability to reconfigure their conveyor systems when their processing needs change.
Dynamic Conveyor recently entered the food processing industry with its DynaClean food grade conveyor system. This new conveyor was designed from the ground up to meet the needs of food processors. Saving time and resources, the patent pending design allows the DynaClean to be cleaned in half the time as traditional food grade conveyor systems. Built using plastic sidewalls and components with a minimal amount of stainless steel reduces the cost. DynaCon food grade conveyor systems are used by an array of food processors for moving products such as fresh vegetables and sliced deli meat.
To learn more about Dynamic Conveyor and its DynaCon and DynaClean conveyor lines, visit the website at
www.DynamicConveyor.com
or call 1.800.640.6850.