CruiseExperts.com Introduces a Summer Jazz Cruise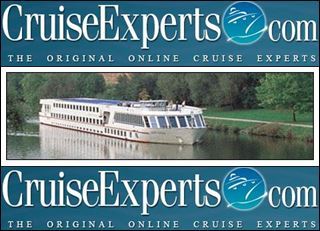 Visalia, CA - Popular vacation agency, CruiseExperts.com, has just announced their line of river cruises in Europe with a summer jazz cruise. This will be one more to add to their line of themed river cruises through spectacular views.
If you want to go on a cruise without leaving the breathtaking views of the coastline, you might enjoy European river cruises. What better way to enjoy a river cruise than with a jazz theme. This summer, from June 30th to July 10th, CruiseExperts.com will be listing a Jazz Cruise that will take boarders from Burgundy to Provence. The cruise takes 11 days from Côte d'Azur to Paris. During that time, cruisers will learn about France, witness medieval Tournon, and see charming Viviers. You'll even have time to "explore Paris, the remarkable City of Light on your own."
In the fall, CruiseExpert.com customers can partake in the Wine River Cruise, in Spring, the Tulip Time Cruise, and later in the summer, the WWI History Cruise. Besides these special seasonal travel opportunities, CruiseExperts.com provides year round cruises both through rivers and overseas around the world. Cruisers can enjoy the sights, sounds, and tastes of Alaska cruise tours, Bahamas cruises, river cruises in Europe, South America, and more. Cruise goers can now search for cruises by destination, schedule, or even by one of their exciting themes.
About CruiseExperts.com
Based in California,
CruiseExperts.com
helps customers book cruises at low prices with zero hassle. Their representatives have personally inspected and sailed on most of the popular cruise ships in the market to ensure customer satisfaction. All of the Cruise Experts are CLIA accredited and have gained the trust and business of thousands of satisfied cruise customers.