Shark Fin Shears Is Pleased to Announce Its Spring 2013 Promotions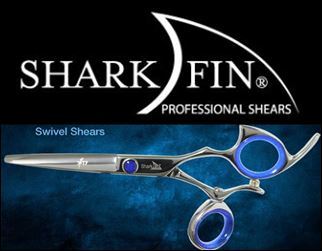 Randolph, NJ - Shark Fin Shears, a major manufacturer of hair scissors and barber shears, is excited to reveal its upcoming 2013 spring promotions. The company is offering special deals on products for both groomers and stylists.
What does Shark Fin Shears have in store for its spring customers? Well, the company is offering 40 tooth blenders and black razors for free to stylist customers who input the coupon code "SPRING2013," which is a $229.95 value. For its professional groomer customers, using the coupon code "SPRING2013" will get them 40 tooth thinners for free, a $200 value. To get these special bonuses, all customers need to do is buy a shear from one of the higher end product lines.
Fortunately, Shark Fins Shears sells some of the best hair cutting shears in the industry. According to a spokesperson for the company, "At the Shark Fin Shear Company, our one and only goal is to offer you the most technologically advanced shears in the world." Not only are the company's shears the most technologically advanced, but they also feature greater comfort and control than competing shears do. With special offerings like pet grooming shears and left handed shears, there's something for everyone at
Shark Fin Shears
.
About Shark Fin Shears
Since it was founded in 2001,
The Shark Fin Shear Company
has worked hard to become a leading manufacturer of professional beauty and grooming shears. The company's product lines are perfect for the professional stylist and professional groomer alike, thanks to its patented shear handles and ergonomic design. With unique and class leading barber shears and hair scissors, plus excellent spring promotions for stylists and groomers, there's never been a better time to check out Shark Fin Shears. For more detail please visit,
www.sharkfinshears.com
.