MiWay Launched a New Facility to Shorten the Claiming Process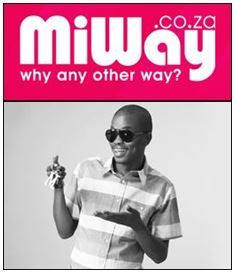 Johannesburg, South Africa - Innovative short-term insurer MiWay has launched a new facility that will both simplify and speed up the claiming process.
Carine Conradie-Haffejee, MiWay's head of marketing, explains: "With our Submit, Shoot, Send service clients can not only log their claim online but also submit pictures of the damage via email. In over half of accidents this will mean it is no longer necessary to have your car assessed at an assessment centre."
The picture submission service forms part of MiWay's ongoing use of technology to enhance customer experience as part of its dedication to making insurance easier and more consumer centric, says Conradie-Haffejee.
"Technology has the real ability to simplify our lives. Today, most mobile phones have built-in camera functions, and this gives us the opportunity to reduce time and hassle factor for our clients, making claiming quicker, simpler and infinitely more effort free. This is why the Submit, Shoot, Send facility was the next logical step for us," she says.
The service only applies to driveable accidents though, warns Conradie-Haffejee, as more serious damage requires professional assessment to ensure the safety of clients. "This service will be applicable to around 60% of the claims we receive."
She concludes: "As we enter a new and exciting year, we look forward to introducing even more ways to simplify insurance for our customers."
About MiWay
MiWay
is one of South Africa's leading direct, short-term insurance companies. Our business objective is to give our customers great value-for-money insurance products and offer a comprehensive range of short-term insurance products including car insurance, household and homeowners insurance and add-on products like motor warranties and liability cover. MiWay also offers motorcycle insurance, bicycle insurance and motorcycle insurance.
We offer flexible, innovative and affordable insurance that suits your pocket and gives you peace of mind. MiWay also rewards clients with a one-of-a-kind loyalty programme called
MiRewards
. MiRewards is a cash reward paid directly into the bank account of our clients and is given to all clients that have been insured with us for at least 3 years – regardless of whether they have claimed or not.
With a staff complement of over 1000 people, we are committed to providing superb customer service and are transparent in all our dealings with our clients. MiWay has also been voted the best company to work in the 2012 Deloitte Survey.
MiWay offers complete
home and car insurance quotes online
, the ability to earn rewards and save on joining fees by buying car insurance policy online. We also offer self-management of your insurance portfolio without ever having to fill out a form or calling us as well as 24/7/365 lodging and tracking of claims.
Contact MiWay
or call us directly on (+27) 860 64 64 64.
Email MiWay Insurance Limited