Instant Checkmate Opens New Office In Pacific Beach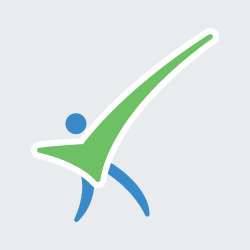 Instant Checkmate, the premier online resource for public records, announced today the opening of a brand new office located just below their existing second floor headquarters in Pacific Beach, CA.
Instant Checkmate is a three year old online startup that specializes in aggregating public records and making them available to the general public. Members can instantly view marriage and divorce records, contact information, as well as detailed arrest and conviction histories of anyone in the United States.
With recruiting efforts in high gear, Instant Checkmate continues to experience rapid growth in all departments of the company. The San Diego startup recently expanded the creative, development, and marketing departments bringing several new team members on board at the Pacific Beach headquarters.
The new office location was a natural fit for the online background check company's expansion in Pacific Beach. The company's beachfront office is used as a recruiting tool, helping attract top tier talent from the San Diego area. By expanding their business operations within the same complex, Instant Checkmate was able to keep their headquarters local, while accommodating the need for additional space.
Instant Checkmate leased the space the same day it hit the market in order to accommodate their rapidly growing team. The empty office building was immediately renovated, becoming a functioning extension of the Instant Checkmate headquarters in less than three days. Future renovation plans are still in the works.
With a new office and and quickly expanding team, Instant Checkmate shows no signs of slowing down. The founders strongly believe that a product is only as good as the people behind it, and the people at Instant Checkmate have created an innovative product that remains unmatched by industry competitors.
Head of Public Relations, Amy Kauffman, released a statement yesterday saying, "Instant Checkmate is quickly becoming one of the fastest growing tech startups in the San Diego area. Our employee benefits and relaxed company culture have allowed us to attract many outstanding developers to our organization. Opening a second office so quickly has allowed us to maintain our momentum and keep expanding our team."
Instant Checkmate is continually recruiting talented individuals to join its fast-growing team.
To view open positions visit:
http://blog.instantcheckmate.com/category/job-openings/
Qualified candidates can submit a resume and credentials to:
employment@instantcheckmate.com
To learn more about Instant Checkmate's products, features, or monthly memberships, please visit:
http://www.instantcheckmate.com/
About Instant Checkmate
Instant Checkmate
is an online service that provides people finder, criminal history and other public record information to individuals on a subscription basis or for a one-time fee. Instant Checkmate aggregates data from federal, state and local sources which have been processed and made available electronically. Some of the databases used by Instant Checkmate include state sex offender information, court dockets, census records, county arrest records and other public records. Instant Checkmate compiles public records and creates user-friendly reports describing people living in the U.S. Instant Checkmate and the information it provides may not be used to make decisions about consumer credit, employment, insurance, tenant screening, or for any other purpose subject to the Fair Credit Reporting Act, 15 USC 1681 et seq. Instant Checkmate does not provide consumer reports and is not a consumer reporting agency. For more information, please review
Instant Checkmate's Terms of Use
.
Customers can follow
Instant Checkmate on Google +
and
Twitter
.
Attachments