Announcing BioConference Live Clinical Diagnostics Online Event, May 29-31, 2013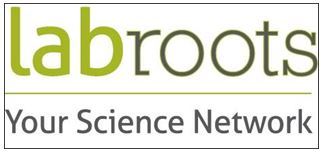 LabRoots, the popular social and professional networking site for the medical community, is pleased to announce the latest event in its ongoing series of BioConference Live virtual gatherings: The 4th Annual Clinical Diagnostics online event will take place over May 29-31, 2013. This online-only virtual event will feature an assortment of programs and networking opportunities aimed at medical professionals, and it is expected to attract participants from across the globe.
BioConference Live Clinical Diagnostics, which takes place entirely over the Internet, will feature a wide range of participation opportunities for its online attendees. A roster of keynote speakers has been included in the program, which includes Dietmar Hein, PhD, Director of Global eCommerce & CPR at Siemens Healthcare Diagnostics; Michael Christman, PhD, President and Chief Executive Officer at Coriell Institute for Medical Research; and Alan H Wu, PhD, Professor of Clinical Chemistry at UCSF School of Medicine. Topics discussed by keynote speakers will cover an array of material relating to medical science current events, subjects, and disciplines, such as innovations in cardiology, diabetes, hematology, microbiology, oncology, and much more.
A variety of medical companies will provide virtual booths for perusal; the list of exhibitors includes Siemens, Life Technologies, Thermo Scientific, Beckman Coulter, Quest Diagnostics, Nova Biomedical, and other prominent organizations. In addition, a Live Chat feature allows attendees to network with fellow medical professionals in real time. Participants can also qualify for Continuing Education (CE) and Continuing Medical Education (CME) credits.
Now in its 4th year, LabRoots' BioConference Live events have already become the world's largest online conferences devoted to the life sciences, laboratory animal sciences, and clinical diagnostics communities. Future BioConference events will include Genetics and Genomics (August 21-22, 2013) and Cancer: Research, Discovery and Therapeutics (October 16-17, 2013).
This online event is free of charge, requiring only the latest version of Flash to gain access to the virtual conference. Prospective attendees must register online at
http://www.bioconferencelive.com
. Media attendance is encouraged.
About LabRoots
LabRoots
maintains a highly regarded social networking site for professionals in the scientific community. Since 2009, the company has produced the BioConference Live series of online-only programs aimed at the life science and clinical diagnostics communities; these Internet-based events have become the largest of their kind in the world.