breensmith only Atlanta agency on AMC's "The Pitch"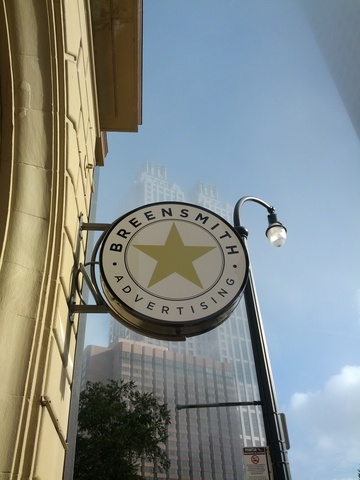 Award-winning, Atlanta-based ad agency breensmith is one of a handful of small and midsize agencies winding up for the next season of "The Pitch" this summer.The AMC reality series, now in its second outing, has drawn shops from Nashville, Chicago, Los Angeles, plus breensmith as the lone Atlanta entrant that will vie on camera for business from brands such as Little Caesars, 1-800-Flowers and Tommy Bahama.
"We loved the quick turnaround and it was fun to have the agency on the other side of the camera. We're used to making the content. We enjoyed the challenge," said breensmith president Tim Smith.
The first season of "The Pitch" was nominated for the Critic's Choice Television Awards in the competition-reality-show category. Fans of the show will be in store for more drama and more creativity in this second season starting August 15, 2013.
For more information, visit
http://www.amctv.com/shows/the-pitch
About breensmith
breensmith (
www.breensmith.com
) is an independent Atlanta-based advertising agency that specializes in positioning, socializing and marketing mid-size businesses and category leaders. Clients include CNN, The Weather Channel, Equifax, Guinness, Stevi B's, and Fadó Irish Pub.
Email breensmith advertising