VIP Dubs to Support the CD Recycling Center of America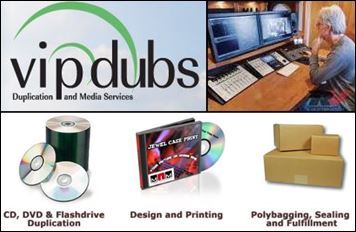 here's an old adage that says if you stand for nothing then you're prone to fall for anything, so VIP Dubs, a top
media duplication
service, announced today that it has officially partnered with CD Recycling Center of America.
Every year, there are billions of new DVDs and CDs manufactured. At the same time, millions of discs are thrown away, ending up in waste dumps and incinerators, and causing pollution, a VIP Dubs spokesman said, adding that his company wants to help stop this.
The company spokesman explained that VIP Dubs, which has over 40 years experience serving different kinds of companies, from Fortune 500 firms to small businesses, has officially partnered with the CD Recycling Center of America and has pledged its full support to the center's recycling programs.
The CD Recycling Center's efforts go towards the collection, sorting and recycling of compact discs. By properly recycling compact discs, everybody can contribute to curbing pollution, preserving natural resources and helping to slow down global warming.
Proper collection is essential, because traditional recycling methods do not ensure an efficient recycling of the specific plastic materials that DVDs and CDs are made from, the CD Recycling Center says. In its turn, VIP Dubs voiced hope that by providing its full support to the CD Recycling Center, the world will become a better place.
"We believe in helping all of our clients achieve their goals, and we've been extremely blessed to be able to do that for decades," the company spokesman said. "However, we still have a responsibility to society as a whole. The CD Recycling Center of America is an outstanding organization and we're very excited to be able to lend our full support. We know that great thing are in store with this program and we encourage others to join in with us."
For more details about the team-up, please visit:
http://www.vipdubs.com/
About VIP Dubs
A leading provider of CD authoring, DVD duplication and digital mastering services, VIP Dubs takes pride in its wholehearted commitment to always offer its clients so much more than what they expect. VIP Dubs was also selected as one of the top vendors by J.J. Keller & Associates, Inc. five times over the last 12 years and in 2003 it was named Vendor of the Year.
Set up in 1970, VIP Dubs has been a long-time member of various associations and organizations, such as the Madison Advertising Federation and the Media Communications Association International (MCA-I). The company is also Gold Sponsor of the MCA-I Madison chapter.