TriState Pain Institute Offers Cutting-Edge Chronic Pain Management Treatment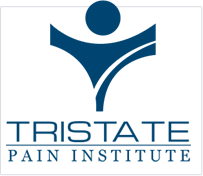 The pain management team at
TriState Pain Institute
in Fort Mohave, Arizona is dedicated to offering their patients the most cutting-edge treatments in chronic pain, which now includes the technology known as P-STIM.
Placed behind the ear, P-STIM creates a safe and low frequency electrical pulse that travels to the peripheral nerve endings via electrode leads, interrupting the pain signal moving along the nerves of the body to the brain. P-STIM is small in size, and is FDA approved for the treatment of many chronic pain syndromes seen at the TriState Pain Institute, including back pain, neck pain, fibromyalgia, migraines, neuropathic pain, arthritis pain, facial pain and sciatica. According to recent studies, the use of P-STIM has shown significant benefits to chronic pain patients through pain reduction and an overall improvement in their function and quality of life.
P-STIM offers clinical benefits as a drug-free chronic pain treatment with no known side effects. In light of the prescription pain medication addiction epidemic currently sweeping the United States, the TriState Pain Institute is committed to finding treatments for their patients that are safe and drug free.
The P-STIM device can be placed on an outpatient basis, and patients will generally can see a nearly immediate improvement in their pain levels and function. The device is also customizable, offering the pain management specialists at the TriState Pain Institute to work with their patients to find the ideal setting that is most beneficial to them.
If you suffer from a chronic pain condition and are interested in P-STIM, don't hesitate to contact the TriState Pain Institute for more information.
The TriState Pain and Neurosurgery Institute is open Monday through Friday from 8am-5pm. Regularly scheduled after hour and weekend appointments are available on occasion. Appointments can be scheduled by calling the office at (928) 788-3333 during business hours, or by emailing to
info@tspain.com
. New Patient forms are available on the website,
www.tspain.com
, and can be downloaded and printed from home.
Email Medical Marketing Solutions