Enjoy an Amsterdam Getaway with Eurocamp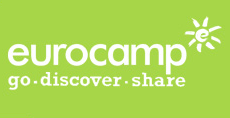 For fashion lovers, culture vultures, and even beach lovers too, a trip to Amsterdam this July with Eurocamp offers the perfect getaway. Not only are there city beaches to enjoy but the Amsterdam International Fashion Week will be strutting its stuff with exhibitions, workshops and pop-up catwalk shows. Not to mention the festivals galore on offer too! With seven nights from the outdoor holiday specialist costing from £858 per party, there's never been a better time to visit.
Staying at
Eurocamp's Duinrell parc
at Wassenaar with cosmopolitan Amsterdam just a 20 minute drive away, it's an ideal base to enjoy city-centre experiences without high hotel costs.
As well as the urban beaches, offering a refreshing twist on the traditional sun and sand experience and located throughout the city, the excitement of Fashion Week and a great selection of music festivals to enjoy, there are Amsterdam's canals to explore, art from the old masters to experience and a colourful past to delve into.
Away from the city, the thrills and spills of a Tiki tropical waterpark and a fabulous theme park are available on parc at Duinrell – as well as mini golf, archery, football and tennis – while those looking for something more relaxing will not be disappointed by the nearby beach and glorious local countryside.
Out and about, nearby Leiden, a beautiful and historic city criss-crossed with boat-lined canals bordered by red brick roads, is great for exploring by bike or on foot. The impressive miniature park at Madurodam – the largest in the world – is ideal for discovering the story of the Netherlands in a fun, interactive way. Meanwhile, a visit to historical Rotterdam, with its museums, architecture and fantastic selection of shops all linked by a great public transport network, is also recommended.
A seven night break at Duinrell arriving 12 July 2013 costs from £858 staying in a 3 bedroom Horizon Midi mobile home (sleeps eight, maximum four adults) with decking, accommodation only and including a July discount of £367.
Ferry crossings and fly-drive packages can be arranged through Eurocamp at a supplement.
For further information on Eurocamp, please call 0844 406 0552 or visit
www.eurocamp.co.uk
.