Lallier Construction Inc. Donation to Help Oklahoma Tornado Victims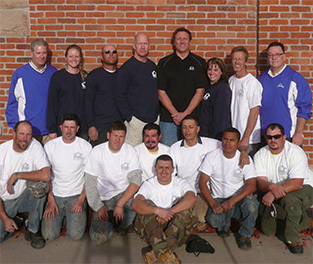 Denver, CO June 3, 2013 - After a deadly tornado ripped through Moore, Oklahoma and Oklahoma City,
Denver roofing
company Lallier Construction, Inc, has decided to make a donation to the Red Cross to support relief efforts.
The tornado that left 24 people dead also damaged 2400 homes, leaving thousands of Oklahomans temporarily homeless.
Mike Lallier of Lallier Construction, Inc, said, "Seeing pictures of all those houses with their roofs ripped right off really gets to me. Those aren't just buildings that have been damaged-that's people's lives that have been torn apart."
In times of crisis, the Red Cross generally prefers cash donations to donations of material or volunteers. Material donations have to be cataloged and transported. Volunteers must be trained and supervised. Money gives the organization the flexibility to mobilize resources quickly and, when possible, purchase supplies from local vendors to stimulate recovery. In Oklahoma City, the Red Cross has served more than 16,000 meals in concert with the Southern Baptist Convention, and has distributed nearly 2800 relief items, such as toiletries, coolers, and tools. Hundreds of people still rely on Red Cross shelters for housing. The Red Cross has announced relief efforts will continue through Memorial Day.
About Lallier Construction, Inc.
Lallier Construction, Inc. is a
Denver roofing company
founded in 1989 and incorporated in 1993. They offer a wide variety of roofing solutions, including residential and commercial roofing solutions for sloped and low-slope roofs.