New Spanish Children's Book Launched: "Iván consigue la casa de sus sueños"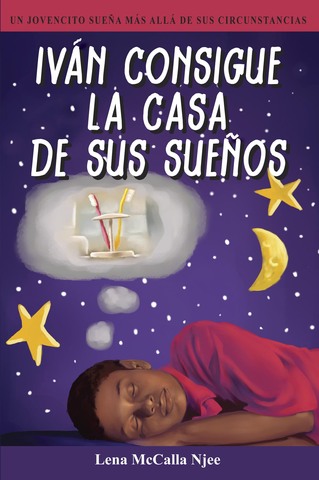 NEWARK, NJ, May 31, 2013 -
Lena McCalla Njee
, a special education teacher in Newark, NJ, today, launches the Spanish edition of her book, "Ivan Gets a Dream House: A Young Boy Dreams Beyond His Circumstances
("Iván consigue la casa de sus sueños: Un jovencito sueña más allá de sus circunstancias").
The main theme of this book is coping with displacement and homelessness told through a little boy's perspective.
The book is illustrated in rich color and is suitable for children and adults alike. To learn more about this book as well as another Spanish title recently launched by the author:
"El Autismo Inspira,"
meet her at the following events:
Book Expo America (BEA), Booth #: W 576, Jacob Javitz Center, NYC on May 30, May 31/June 1, 2013.
Harlem Book Fair, 6 West 135th Street & Malcolm X Boulevard, Harlem, NYC on Saturday, July 20, 2013 from 11 a.m. to 6 p.m.
The author welcomes interaction with readers and is available at the above venues. The books are available in print and eBook wherever books are sold online.
ABOUT THE AUTHOR:
Elected as "Teacher of the Year (2011-2012) in the Irvington School District, Lena McCalla Njee teaches children with autism. In addition to "Iván Consigue la Casa de sus Sueños," she recently launched "Autism Inspires" (El Autismo Inspira), in April 2013.
CONTACT:
Lena McCalla Njee
973-752-7085 or 973-482-7548
info@lenamccallabooks.com
www.lenamccallabooks.com
Contact Information
Lena McCalla Njee
973-752-7085
Contact Us