BLS Certification Online is Saving More Lives Than Ever Before Through United Medical Education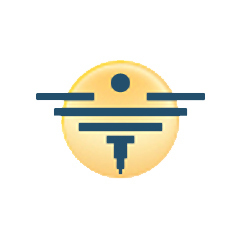 Basic Life Support (BLS) has been the standard set of interventions used by both healthcare providers and lay peoples alike to save lives in the event of a cardiac or respiratory arrest. Motivating individuals to take the time to learn these techniques and providing ease of access to the information and courses has been an obstacle. United Medical Education has created a solution to this obstacle with their BLS certification online course.
www.ACLS-PALS-BLS.com
has created a BLS online course that is easy to understand for people of all levels of medical understanding.
United Medical Education has designed a proprietary online teaching, testing, and certificate delivery system that is unmatched. Every student has the ability to study at their own pace. The information in the teaching section can be reviewed as many times as needed. The student can also move past the sections they already have a deep understanding. Allowing the student to tailor their BLS certification course helps motivate them to take the personal initiative to learn the techniques and interventions.
United Medical Education's testing process in their proprietary system has also been made user friendly for their students. Every portion of the BLS certification exam has been automated. The student's can find out their depth of understanding of the teaching materials the instant they submit their exam results online. The exam will be graded by the automated system without having to wait. The student will then be able to return to the course training materials and perform additional study if they don't successfully pass the exam.
ACLS-PALS-BLS.com
believes rewarding students as soon as possible motivates them to action. Now students can be rewarded for their efforts without having to wait. Upon successful test completion the student will receive an instant BLS certificate that can be used to comply with both employer and scholastic requirements. BLS certification can help make individuals more attractive candidates and obtain employment. This simple BLS certification online course can mean the difference between securing a job or being admitted into a scholastic program.
ACLS PALS BLS
certification courses are all available at United Medical Education. ACLS online certification is one of the more commonly required courses for healthcare providers. PALS certification online is also frequently required by healthcare providers that work with pediatrics. ACLS-PALS-BLS.com is just one more example of how healthcare continues to evolve in the age of information.
Email http://www.acls-pals-bls.com/