CreditPoint Software Launches Support Portal for a Better Client Experience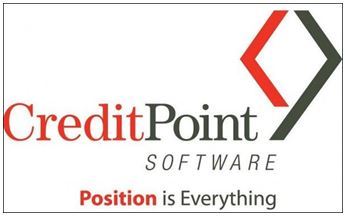 Owasso, OK - CreditPoint Software, Inc., a leading commercial credit risk and collections software company, has just released their latest development, called the Support Portal.
The portal serves as a support hub where clients can access self-help resources such as Frequently Asked Questions, 'How-To' information, downloadable assets, and an online knowledgebase. Users can also create and track support tickets. According to CreditPoint Software's Customer Support Manager Jessica Grammar, these new resources are meant to "give clients access to detailed information about all of our commercial credit and collections software and services. With this Support Portal clients are never out of reach of CreditPoint expertise." The portal can now be accessed at
http://www.creditpointsoftware.com/
, along with the rest of the company's products and services.
CreditPoint Software's automated solutions streamline workflows and accelerate decision-making. Clients are able to increase productivity with configurable credit models and comprehensive collections and dispute management strategies. CreditPoint's Credit Risk Management software and its Collections and Dispute Management software enables clients to leverage the business intelligence needed to proactively manage their working capital.
About CreditPoint
CreditPoint Software was founded in 2000. The President and Founder is a former credit professional, who realized there was a better way to help companies manage their credit and collections processes.
CreditPoint Software
is composed of a group of similarly trained professionals dedicated to providing comprehensive credit and collections software solutions. From small- and medium-sized up to Fortune 50 companies, CreditPoint serves a myriad of business types and sizes.
Email CreditPoint Software