Levy & Associates launch New Tax Help Radio Show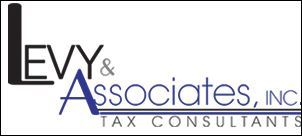 Detroit, MI – Levy & Associates, a
full-service tax help
, accounting and audit defense firm, recently launched a new radio show designed to provide listeners with tax help information. The Levy Tax Help Radio Show airs every Saturday morning at 8:30 a.m. on WFTL 850 AM in Southern Florida. Listeners outside the market can also listen to the radio show online on Levy & Associates website and enjoy the expert tax help offered by the company's tax professionals.
"Given the current state of the economy, unfortunately, today many people are facing tax liens or other financials challenges," said Lawrence Levy, founder and CEO, Levy & Associates. "We wanted to have the means to share our tax help experience with everyone and radio is an excellent medium to bring tax help advice directly to the people who need it most."
The first show aired on April 27 and is currently available on the company's website. Other shows will continue to be broadcast and added to the website. Levy & Associates' tax help professionals include CPAs, accountants, tax consultants, tax attorneys and even former IRS revenue officers, all happy to provide clients with tax help and information on how to avoid financial challenges on the radio. While basic tax help is available to all via the radio, working and negotiating with the IRS requires specialized knowledge of tax laws and regulations.
Levy & Associates is highly experienced in negotiating with the IRS on behalf of their clients. Clients already facing liens and wage garnishments can contact Levy & Associates to determine their eligibility for an effective Offer in Compromise process. It is critical to employ an experienced consultant like Levy & Associates to structure the request; otherwise, the taxpayer may pay more than needed, or have the request denied.
To listen to the latest tax help radio shows and for other information about tax help, visit
www.levytaxhelp.com
.
About Levy & Associates:
Levy Tax was founded in the 1960's. Over the years, the conventional accounting aspect of the firm grew and also a need for a specialized service, what is called "tax trouble," became prevalent in the early 1990's. Lawrence Levy formed a firm, Levy & Associates, Inc., in the 1990's that represented taxpayers (both corporate and personal) with the IRS and State of Michigan regarding their delinquent tax liabilities and filings. Levy & Associates, Inc. expanded its services to the east coast of Florida in 2002. As the business continued to grow, Lawrence formed another entity, The Levy Group, Inc., which offered services in Los Angeles, Boston, Indianapolis, Chicago and other locations across the United States.
Email Levy & Associates, Inc.