Company unites previously incompatible audio, video and web technologies in "coSpaces"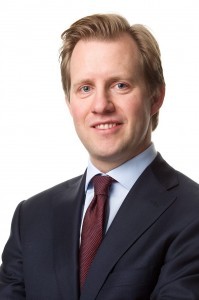 As new communication technologies are developed, the complexity of integrating them has also grown.
Acano
™ was launched today to bring together people and ideas by uniting previously incompatible audio, video and web technologies in coSpaces™ – described as "virtual meeting rooms, but radically better." The company believes that coSpaces will enable people to work wherever their ideas and creativity thrive.
"We believe human progress is fueled by ideas, and ideas flourish when people discuss and explore them," said
OJ Winge, Acano CEO
. "But technology can get in the way. The team has designed coSpaces for people to share their ideas, create content and discuss in real-time or over time." Acano makes it easier for the right people to connect at the right time:
Everyone within an organization has access to audio, video and web conferencing.


People can use whatever devices they have to call into a coSpace, including mobile phones, tablets, PCs, Microsoft Lync clients or video endpoints.


Multiple devices can be used at the same time, for example a video endpoint for video and an iPad for the presentation.


Notes can be left in the coSpace like a physical team room, so discussions can pick up where they left off.


A simple link can be sent to anyone to securely join a video call using WebRTC, opening up new possibilities for client service businesses.

Acano complements existing technology, like Cisco Call Manager and Microsoft Lync, and is highly scalable for massive deployments. Acano works with whatever deployment model the customer requires; customers should not feel forced into virtualized, cloud or dedicated server models. It is also designed for the highest level of security, meeting the needs of the US Federal government.

The company has several Fortune 500 customers currently in trials and the solution will be widely available later this year. Enterprise customers interested in a trial can register at www.acano.com.

The Acano team will demonstrate coSpaces™ at InfoComm June 12-14 in Orlando, Florida.