South Beach Plastic Surgery Group Features Reconstructive Surgery Services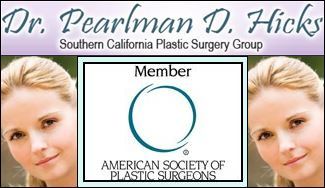 Long Beach, CA - South Beach Plastic Surgery Group, a leading plastic surgery practice in Southern California that's home to the best plastic surgeon in Los Angeles, is pleased to offer a range of reconstructive surgery procedures to all kinds of clients. These surgeries are an important part of the process of recovery from injuries or medical problems, and they're often necessary for children with birth defects.
Reconstructive surgery is appropriate for both genders and people as young as babies or children. Breast reconstruction is typically used to restore the breast after cancer or another medical condition, while breast reduction in women is used to relieve the problems caused by overly large breasts. In men, breast reduction corrects a medical condition that causes the male chest to develop large breasts. Other reconstructive surgeries include cleft lip and palate correction, important for children at an early age, and treatment for skin cancer.
In addition to its many reconstructive surgeries, South Beach Plastic Surgery Group offers several other popular services, such as breast augmentation. A look at breast augmentation photos on the website's gallery shows the dramatic difference the procedure makes. Customers looking for a tummy tuck in Long Beach can find it with South Beach Plastic Surgery Group too. Best of all, the staff really cares about their patients. According to a spokesperson, "Our surgical center is staffed by Board Certified anesthesiologists and Registered Nurses who are dedicated to safety and post-operative care."
About South Beach Plastic Surgery Group
For a number of years,
South Beach Plastic Surgery Group
has provided a wide range of procedures to a diverse group of clients. It features a fully accredited outpatient surgical center, as well as the Harvard University graduate and prominent surgeon Dr. Pearlman D. Hicks, someone who's been practicing in Southern California since 1979. With appearances on national television and magazines and membership in several medical societies, the Long Beach plastic surgeon is proud to offer quality reconstructive procedures to his clients, along with body contouring and facial procedures. For more detail please visit,
www.face-doctor.com
.
Email Dr. Pearlman D. Hicks