Video Editors Are Switching to Final Cut Pro X Due to the New and Innovative Features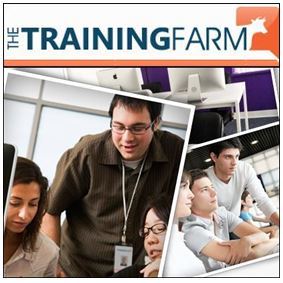 From acclaimed film directors, Canada's The Globe and Mail newspaper, everyone from Film University to post-production powerhouse @radical.media, and even famed editors, have decided that Final Cut Pro X (FCP X) is the application they need to complete their creative projects.
"With certified instructor lead classes, OS X Mountain Lion, and graphic design lessons, anyone can learn how to create film magic with the peace of mind Apple-certified support professional ACSP provides," said Jim Johnson, Director of Sales, Southeast Region.
Thanks to the new Magnetic Timeline, sync problems and clip collisions have been eliminated. "Even if you're not an expert with motion graphic, you will love how music, B-roll and sound effects interact together when you modify things, even the most complex projects," said Johnson. "This is Final Cut with the power of OSX Mountain Lion; no wonder it's such a hit with certified instructor-led editing classes."
Graphic design schools across the country see the future. A director of film programs, explains that embracing FCP X goes beyond the typical software upgrade. Instead, it's an effort dedicated to giving students the right skills and tools to help them be competitive in an overcrowded job market. "The media composer of tomorrow needs to be ready with graphic design training, Mac training, After Effects training, and
Final Cut Pro training
that prepares him for the future," said Johnson. "So pay attention to those video editing classes, get the After Effects training, Motion 5 training, or you will face overwhelming challenges when competing for the few jobs in post-production."
About The Training Farm
Whether a newbie looking to get a jumpstart on that next career or an industry veteran in need of refresher on the newest version, they will find what they need at The Training Farm. Our courses attract trainees from many different fields and of varying skill levels. With certified training programs in a variety of feature-rich software suites, we accommodate any trainee's needs. Our small class sizes are perfect not only for learning, but for meeting like-minded individuals that can bring fresh ideas to the table. For additional detail please visit,
https://www.thetrainingfarm.com/.
Email The Training Farm Inc.