Classic Tub Repair Shows off Before and After Renovation Pictures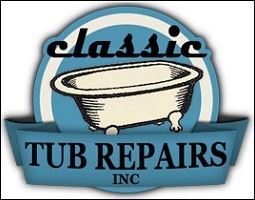 Camarillo, CA - Kitchen and bathroom renovation service company, Classic Tub Repairs, is now showing off incredible before and after pictures of some of their successful renovation projects. The pictures are just a few examples of what they can do.
For home owners and businesses looking for a bathroom or kitchen remodel, such a project can be a daunting task. Trusting a renovation vision to a contractor is never easy, but with Classic Tub Repair, it will pay off. To prove this point, Classic Tub Repair has posted pictures of some of their
renovation projects
, so potential customers can see the amazing transformation from before to after. Their hope is that visitors will see what their bathrooms and kitchens could look like if they were to choose Classic Tub Repair for their project. On top of that, going with this trusted company means their bathroom or kitchen could "look like new at far less cost and far less time."
At Classic Tub Repair, customers can enjoy complete renovations for their tubs, showers, sinks, counter tops, and more. These include refinishing, replacement, and rehabilitations. They can make old worn our sinks, tiles, etc. look like new and sometimes, they can even do it without having to replace anything. This saves customers money and valuable renovation time.
About Classic Tub Repairs
Founded in 1989,
Classic Tub Repairs
has built a reputation for excellence in renovation and renewal when it comes to bathrooms and kitchens. They are happy to serve both the public and commercial sectors with their ECO friendly materials and techniques. Their contractors are insured, bonded, and licensed with the California State Contractors. They offer free quotes and top of the line renovation services at affordable prices. For more detail please visit,
http://classictubrepair.com
.
Email Classic Tub Repairs, Inc.