Digi Sign Offers Age Verification Certificates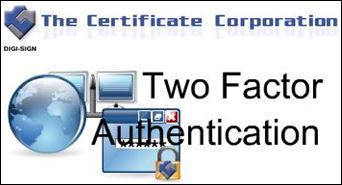 Jersey City, NJ - Digi Sign, one of the top 10 providers of digital certificate solutions worldwide, is taking this opportunity to remind customers of its quality age verification solutions. Digi Sign's Identity and Age Verification System, or IDV, is a revolutionary solution for its clients to identify their customers.
Why do companies need to worry about age and identity verification? One important function is to be able to identify new customers, which is critical data for measuring a variety of business benchmarks. The software is also a great way to comply with legislation like Know Your Customer or Anti-Money Laundering, helping Digi Sign's clients to find suspicious customers. The other main application of Digi Sign's IDV software is in the gaming industry, where it's critical not only for an organization to recognize identity and authentication, but also age.
In addition to its Identify and Age Verification products, Digi Sign offers a wide selection of products, including digital signature solutions,
two factor authentication
solutions, electronic invoicing, and many more. Aside from its great products, Digi Sign is also committed to excellent customer service. According to a spokesperson for the company, "Every customer has their own Account Manager, so that all of the administration work is done for you, and we guarantee and deliver our systems faster than any other provider in the world."
About Digi Sign
For a number of years,
Digi Sign
has worked hard to climb the ranks and become one of the top 10 providers of digital certificates in the world. The company's true claim to fame is its usable and versatile products, which provide for everything from certificate authority to electronic signature solutions. Its products are guaranteed to comply with otherwise-onerous legislation and integrate smoothly into a company's existing processes, making Digi Sign the perfect solution for businesses today. For more detail please visit,
www.digi-sign.com
.