Light Up The Summer Holidays With Eurocamp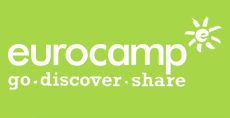 Add some sparkle to the summer holidays with a visit to the Cannes International Firework Festival this August. And with prices for seven nights starting from £1,302 for the whole family, saving £434, it's a great value holiday that's a whole lot of bang for its buck.
Staying at
Eurocamp's La Baume
in Fréjus it's ideally placed within easy reach of Cannes for families to enjoy the spectacle of the Fireworks Festival, not to mention experiencing the glitz and glamour of the city itself – from a plethora of luxurious shops, restaurants and hotels, to the picturesque La Croisette waterfront.
Back on-parc and La Baume boasts an array of unrivalled facilities – ranging from an indoor pool and outdoor lagoon, four lane waterslide, Jacuzzi and steam room. Sporting amenities on-parc are also second to none, including tennis courts, football pitches and archery facilities, as well as cycle hire, so families can explore the stunning stretch of coastline on two wheels.
Out and about, a number of stunning beaches on the doorstep includes the sandy stretch of Fréjus St Raphaël, while this busy French port town also provides the perfect spot to soak up some French culture and explore the traditional shops, cafes and restaurants. Meanwhile, the town's zoo, Parc Zoologique de Fréjus, provides the perfect day out, which the kids are sure to enjoy.
Slightly further afield, a visit to the French 'Grand Canyon' between the towns of Castellane and Moustiers-Sainte-Marie which offers 21 km of spectacular views of the gorge along the river Verdon, is highly recommended.
A seven night break at La Baume arriving 10 August 2013 costs from £1,302 staying in a 2 bedroom Horizon mobile home (sleeps seven, maximum four adults) with decking and air conditioning, accommodation only and including a July discount of £434.
Ferry crossings and fly-drive packages can be arranged through Eurocamp at a supplement.
For further information on Eurocamp, please call 0844 406 0552 or visit
www.eurocamp.co.uk
.