Alliance Limo is Now Taking Reservations for the Movie Premieres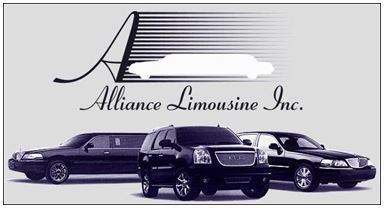 Van Nuys, CA - Alliance Limousine, a leading luxury limo service in Los Angeles, is pleased to announce that it is now taking reservations for limo rentals to Hollywood movie premieres. Anyone who wants to enjoy an incredible evening at a movie premiere can pull up to the movie premiere in limos just the like movie stars do.
Attending movie premieres is a great way to support a favorite director, writer, or actor. It's also an unforgettable and privileged experience because attendees are the first people among the general public to screen a new film. Alliance Limo can add to this memorable experience by offering a one of a kind
Los Angeles limo
. For people who are attending a movie premiere, there's simply no better entrance or way to make a good impression than by showing up in a luxury limousine. Whether the luxury limo company's customers attend the premiere with a date or just to have a great time, a limo is guaranteed to make the whole experience better.
On top of its accommodations for movie premieres, Alliance Limo offers customers limo service year round for all kinds of situations, such as a classy ride to and from LAX airport, exploring downtown LA with a date, or as transportation for a company retreat. According to a spokesperson for the company, "Our goal is always to make our customers feel safe, relaxed, and pampered the whole time they're riding with us." Featuring professional and personalized service, Alliance Limousine is the go-to solution for anyone's LA limo needs.
About Alliance Limo
For a number of years,
Alliance Limo
has worked hard to meet and exceed the Los Angeles limo needs of its loyal customers. The luxury car service is proud to offer a vast selection of luxury transportation vehicles, including executive town cars, luxury sedans, passenger vans, and many more. Regardless of what a customer is looking for, Alliance Limousine has the right luxury vehicle on hand to help bring class and excitement to any event. For more detail please visit,
www.alliancelimo.net
.
Email Alliance Limousine Inc.