Dr Jason Diamond Responds to Plastic and Reconstructive Surgery Social Media Study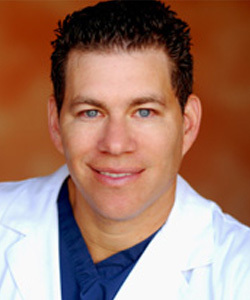 Half of U.S. plastic surgeons are using Facebook, Twitter and other social media platforms in their professional practice according to a new study published in the May issue of Plastic and Reconstructive Surgery, the official medical journal of the American Society of Plastic Surgeons (ASPS). The American Society of Plastic Surgeons (ASPS), representing over 7,000 member surgeons. ASPS is the world's largest organization of board-certified plastic surgeons.
Over 50 percent of plastic surgeons reported that they regularly interact with social media for their professional practice. Facebook ranks as the most popular platform, followed by LinkedIn, Twitter and YouTube. "The survey results mirror the trends we are seeing across all disciplines in the medical profession," says
Dr. Jason Diamond
, M.D., F.A.C.S. of The Diamond Face Institute in Beverly Hills, California. "After some initial reluctance to embrace social media, doctors are recognizing the potential and are managing the ethical and confidentiality challenges that are unique to our profession. Social media represents an incredible opportunity to grow a practice and stay connected to our current and former patients."
Approximately 25% of survey respondents felt that the ASPS and other governing bodies "should provide some oversight and/or monitoring of plastic surgeons' use of social media to ensure ethical online behavior."
"While Facebook, Twitter and Google+ are powerful ways to connect with friends, family and even attract new patients, create a separate profile for your business and your personal life," explains Todd William, founder and CEO of Reputation Rhino, a top-rated social media and
reputation management
company in New York City, "Your friends don't want to hear about the latest advances breast augmentation and your patients don't want to hear about your trip to Hawaii."
About
Dr. Jason Diamond
Dr. Jason Diamond
, M.D., F.A.C.S. of The Diamond Face Institute in Beverly Hills, California has helped thousands of patients achieve a more youthful, natural appearance with a wide range of facial surgery procedures. Dr. Diamond has been featured on E! Entertainment's "Dr. 90210" and in Harper's BAZAAR magazine and People Magazine, and is one of the most sought after facial plastic surgeons in Los Angeles and Hollywood. Dr. Diamond earned his medical degree from the University of Rochester School of Medicine and completed a five-year residency to develop his outstanding surgical, reconstructive and cosmetic skills.
Email Dr Jason Diamond, M.D.