Decline In Quality Leadership Necessitates New Business Training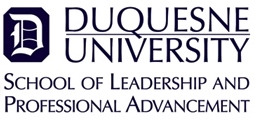 Duquesne University's School of Leadership and Professional Advancement understands the necessity of training strong leaders. Their new infographic highlights the current leadership shortage and identifies ways to eliminate it.
The nation is facing a shortage in qualified leaders. According to both HBR.org and DecisionPulse.com, nearly 60% of companies have indicated that they do not have strong executive talent, hindering overall business performance, and that they will soon face serious problems if the situation goes unchanged. It's easy to understand the impact that employing better leaders could have. DDIWorld.com indicates that well-qualified leaders are 50% more effective than their average counterparts and having high-quality leaders onboard makes companies thirteen times more financially successful than their competition.
Frequently, individuals are promoted into leadership positions and are placed in "sink-or-swim" situations. They may have technical or industry-specific knowledge, which led to their promotion, but often have few personal experiences to guide them in making critical decisions that could profoundly impact their careers and the success of the companies they work for. Even experienced leaders may find themselves struggling with challenges that emerge from today's rapidly-paced, highly competitive environment. For this reason, the key to developing and strengthening business leadership is through targeted education and global leadership training.
It is important to remember that multilevel leadership development is paramount in order to ensure that employees at all echelons within an organization have the skills to successfully lead within their own departments, work groups, projects and beyond. Leadership training will prepare employees to take on greater responsibilities in their current positions and position them to advance in their careers. According to Boston.com, leadership is the one quality that is three times more important to career success than an individual's other skills, assets and knowledge.
Formal organizational leadership training can help both novice and seasoned leaders short-cut the learning curve and rapidly absorb and apply the knowledge necessary to lead today's complex organizations. Additionally, students will gain the insights to better understand their own experiences, learn from the experiences of others, and to integrate it all into a comprehensive learning process. Organizational leadership education provides students with the knowledge and skills necessary to successfully navigate the challenges that they encounter, both today and in the future.
Duquesne University's School of Leadership and Professional Advancement provides unparalleled organizational leadership education to nontraditional students through full degree programs, certificate programs and company training sessions. The School of Leadership aims to enhance career potential and personal growth. The University maintains a commitment to academic excellence and innovative education opportunities, all while respecting students' family and professional needs. For more information about Duquesne University's School of Leadership and Professional Advancement, and to view the infographic, visit
http://duq.edu/academics/schools/leadership-and-professional-advancement/why-leadership
.
Email Duquesne University SLPA