Jeffrey Hogue Real Estate Featured on "Photography for Real Estate" Website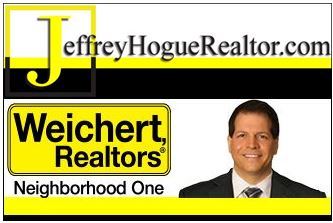 When looking at Berks County homes for sale, the first thing that buyers look at is the way a home looks. As a realtor in Berks County, Jeffrey Hogue has always known the importance of presenting the houses he was showing in the right way. Jeffrey knew that he needed to find a way of listing
homes for sale in Berks County PA
that was different from what everyone else did. That's when he purchased an ebook by Scott Hargis that complemented his desire for marketing. The result was the incredible listing photos on his site, showcasing the Berks County real estate for sale with photos that are of a professional quality and the recent feature about him titled "The Baddest Real Estate Machine on Wheels" on Photography for Real Estate.
Too often, realtors who feature listings on their site will fail to realize the true value of their listing photos for marketing purposes. Jeffrey's obvious passion for photography is evident in the quality of photos he takes. Although the focus of the feature article is Jeffrey's photography and the painting of a bucket truck for advertising land for sale in Berks County PA and the inspiration that came from the website PFRE and Scott Hargis, it is a great way for people looking for homes in Berks County to learn more about Jeffrey Hogue and why he is the model of a successful agent. Jeffrey is one of a select few who can do photography at the professional level. He knows how important photography and marketing are to showing prospective buyers the value of each listing. It's what has made him a top realtor in Reading Pennsylvania for 10 years.
Presentation is a large part of any sale and Jeffrey Hogue stands out from the rest when it comes to listing homes. In addition to listing homes for sale in Berks County, Jeffrey also works with Berks County residents who have homes or land for sale in Berks County to help them showcase the property's best features and get the best price. He provides a wealth of information to help sellers understand more about what buyers are looking for and what will get their attention in a positive way. Painting a bucket truck to use for elevated photos for listings has proven that he is the one realtor in Berks County PA who knows what it takes to market property and he is willing and able to do it.
About:
Jeffrey Hogue is a realtor in Berks County PA who offers services and in-depth information on selling and buying
Berks County real estate
and on financing options. His client testimonials speak volumes about his capabilities as a realtor and his genuine interest in supporting the community. The Jeffrey Hogue Realtor website lets you search for listings in Berks County according to the type of property you are searching for, prices within your budget, or the school district that you would like to live in. For more detail please visit,
http://jeffreyhoguerealtor.com
.