Interior Office System Helps New Growing Arts District In Downtown L.A. Take Shape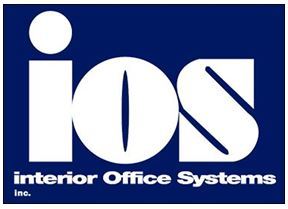 Thousand Oaks, CA – The industrial zone is Downtown L.A., also known as the Art District, is an up and coming area where old industrial buildings are transforming into modern offices and studios. With exceptional rent rates, this area is attracting artists, entrepreneurs and business owners from all over California. The focus for modern offices is shifting from the outward appearance of a building to the functionality and style of the interior. With modern office furniture from Interior Office System (IOS) these new offices provide the ideal work environment.
IOS specializes in providing these unique office spaces with the modern office furniture that offices need to look professional and provide the best functionality for employees. Making the best use of the industrial space in the Downtown L.A. arts district is a unique challenge that IOS is positioned to take on. With more than 75 furniture lines to accommodate clients' specific needs and budgets IOS is the leading modern office furniture specialists in Los Angeles.
Clients opening a new office in this area of Los Angeles or anywhere in the city will appreciate the full range of services provided by IOS. In addition to the wide selection of modern office furniture, IOS also offers interior design, move management, space planning, installation and warehousing. The company's certified installation group, design department and administrative team work together, throughout the entire process, to ensure the office relocation or design are successful.
As a full service Los Angeles modern
office furniture
dealership, IOS has the products and services that modern offices need. With a strong emphasis on customer service, IOS professional office designers and team leaders ensure all projects are completed on time and within budget. Understanding the needs of modern offices and the people who found these revolutionary companies separates IOS from other furniture superstores. IOS works with clients to realize their vision of a modern office in Los Angeles.
To shop for modern office furniture and request design assistance, visit ]
www.interiorofficesystems.com
.
About Interior Office System:
For over 33 years, IOS has been assisting companies of all sizes, local and global, with their office furniture needs. IOS is a full-service furniture dealership with over 75 furniture lines to satisfy all client needs and budgets. IOS is committed to offering clients the resources and services needed to improve an office environment. Our experienced team works under an identified team leader, providing optimum services that will meet your aesthetic, budgetary, and management goals.
Email Interior Office System