Central Coast Treatment Center Now Offers an Intensive Outpatient Program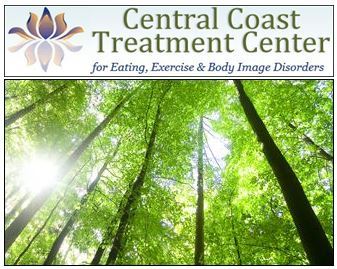 Santa Ynez, CA - Central Coast Treatment Center is pleased to offer their patients not only their popular inpatient disorder programs, but also an intensive outpatient program. This gives customers yet another type of program to beat their disorder.
When it comes to disorders, whether eating, exercise, or body disorders, people usually need help to beat them. Central Coast Treatment Center specializes in these types of conditions, and now, they are offering yet another way to do it. They now have an
Intensive Outpatient Program
that is geared towards treating eating disorders through mental health strategies. Depending on the needs of the individual, this program lasts about three hours per day and can range between three and seven days of classes per week. With the purchase of the program, participants receive insurance authorization, specialized individual psychotherapy, nutrition and metabolism repair sessions, parent education or family therapy sessions, meal support, mind and body integration groups, and referrals to doctors and psychiatrists if needed. Their IOP requires less time than their traditional PHP. It is also possible "to mix and match to create a program specially tailored to meet each client's need."
When it comes to treating the fall out of our health food and fitness craze, the numbers of teens and adults with body image obsession, all types of disordered eating and exercise addiction are erupting at epidemic levels. Now there is help on an individual outpatient basis and even more often covered by insurance – intensive outpatient and day treatment levels of care. Clients choose the level of treatment and we have the latest effective, and motivating strategies for these formerly good habits that become serious mental health problems. Everyone sees a nutrition specializing in the psychology of eating and motivating strategies to learn scientifically accurate nutrition and exercise physiology alongside the new field of nutritional psychology. Individual and group classes teach the latest consciousness and psychology techniques that inspire permanent life changes and incredible well being. We work with outside family members as desired, and include wholistic approaches, such as yoga and meditation that is non denominational, as well as the well documented CBT (cognitive behavioral therapy) and DBT(dialectical behavioral therapy) based treatment. Life skills, cooking classes and body image open exciting new possibilities for freedom in living without obsession!
Central Coast Treatment Center has two locations in California offering their Intensive Outpatient Program as well as afternoon and evening programs, therapy sessions, and a day treatment program as well. They also feature tracks for young adults and adolescents.
About Central Coast Treatment Center
Owners Francie and Terry White have more than 30 years of experience dealing with and treating eating disorders through their company,
Central Coast Treatment Center
. They have built a reputation for high quality services and expertise their patients can trust. They understand that in treatment, every day counts, and they want to make those days as healing as possible. For additional information please visit,
http://centralcoasttreatmentcenter.com/
.
Email Central Coast Treatment Center