Esprit Wellness Serving New York Community for Over 15 Years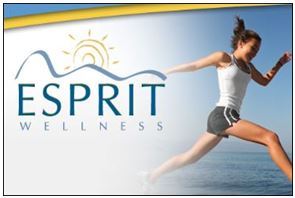 New York, NY – Esprit Wellness is a holistic outpatient practice providing integral care for individual patients. Esprit Wellness is celebrating over 15 years of practice in New York City's Manhattan area. Esprit provides cutting edge treatments including the Graston Technique and Active Release Techniques. With state of the art equipment for individuals needing integral treatments for pain relief and rehabilitation Esprit Wellness is NYC go to for integral treatment.
Esprit Wellness specializes in many techniques providing treatment and rehabilitation to its patients including the
Graston Technique
. The Graston Technique helps patients by decreasing the length of treatment to foster fast recovery for the patient. This technique also decreases the need for anti-inflammatory medication by engaging in everyday activities. The Graston Technique provides advantages to the patient as well as employers by keeping the patient on the job and reducing healthcare costs throughout treatment.
The
Active Release Technique
at Esprit Wellness provides soft tissue management for the treatment of trauma, repetitive stress, and connective tissue developed adhesions. This technique restores muscle function to allow the body to perform at optimal levels. Patients with long recovery periods benefit most from this technique and from the non-invasiveness of ACT.
Esprit Wellness understands the importance of living an active lifestyle throughout the treatment of ongoing physical therapy associated with scoliosis and other ongoing physical conditions. The longevity of this practice shows the persistence to provide care to its patients to ensure quality of life.
About Esprit Wellness
Esprit Wellness is located in New York City and is led by
Dr. Aatif Siddiqui
and his highly trained medical staff. Esprit Wellness Chiropractic & Physical Therapy focuses on integral scoliosis care through total body wellness and maintaining a healthy spine. The holistic approach of this New York City chiropractor focuses on a non-surgical approach to treating scoliosis to develop an integral treatment for idiopathic scoliosis.