Dr. Steven Ringler is recognized as a U.S. News & World -Health Top Doctor® for Grand Rapids, Michigan 2013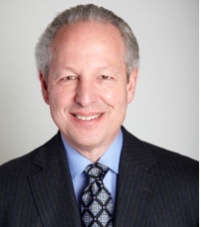 U.S. News & World-Health, in conjunction with Castle Connolly, has selected Grand Rapids plastic surgeon, Dr. Steven Ringler, for its highly selective inclusion as a Top Doctor® for 2013. Less than 5% of the nation's licensed physicians were selected by U.S. News and World as Top Doctors® in their region for 2013.
Castle Connolly Top Doctors® are selected by Castle Connolly after being nominated by peer physicians in an online nomination process. Physicians cannot pay to be included on the list. All board-certified physicians may be nominated and each year, tens of thousands of doctors cast tens of thousands of votes. The Castle Connolly research team, led by physicians, then select from the many applicants who the honorees will be for the year based on criteria including the physician's training, education, and other contributions to the medical field. These results are published online and in a partnership with U.S. News & World Report.
Dr. Ringler stated, "It is a very gratifying to be recognized once again as a top doctor in plastic surgery by my peers."
According to Castle Connolly, "Anyone can draw up a "best of" list – and many organizations do. Pharmaceutical companies favor those physicians who are high prescribers of their drugs. To many health insurers, a physician's fees are often a more important factor than quality. Many magazines and websites recommend health care providers who pay to get their names mentioned. But Castle Connolly has no such conflicts of interest. Our sole purpose is to help patients, their families and their employers find health care providers who deliver superior results."
This is the second time that Dr. Ringler has been selected as a top regional doctor by Castle Connolly and U.S News & World -Health. Dr. Ringler was selected as being a top doctor in plastic surgery for his expertise in cosmetic breast surgery, cosmetic facial surgery, hair transplantation, liposuction and body contouring.
About Dr.Ringler: Dr. Steven L. Ringler is a board-certified plastic surgeon at the Center for Aesthetics and Plastic Surgery in Grand Rapids, Michigan, who performs a wide range of cosmetic plastic surgery procedures including: facelift, breast augmentation and reduction, rhinoplasty, liposuction and body contouring. Dr. Ringler also offers many minimally and non-invasive procedures such as Botox, facial fillers,Cellulaze, CoolSculpting, Ultherapy, hair restoration and skin care services. Dr. Ringler received his medical degree from Michigan State University, and completed his plastic surgery residency program in Grand Rapids, Michigan, followed by a microsurgery fellowship at Southern Illinois University. For more information, please visit Dr. Ringler's website:
www.stevenringlermd.com
Email Steven L. Ringler, MD