Peak Medical Details the Exercise Essentials to Relieve Back Pain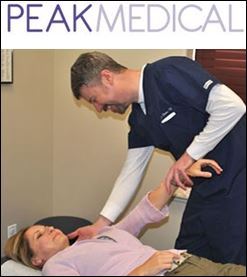 Berkeley Heights, NJ – Peak Medical has developed new techniques to relieve
back pain
through the many instances in which this problem arises. By basing the exercises around a number of flexibility, strength and stability motions needed to relieve back pain patients have seen considerable decreases in the number of symptoms associated with everyday aches and pains.
Patients default to bed rest in order to alleviate back pain issues when in fact this could cause more problems than helping with recovery. Back pain issues tend to continue unless patient activity is modified to remain active and be involved in everyday movements to avoid weakening muscles and bones.
Physical therapy
programs that are more active are key to providing the patient a healthy and pain free lifestyle.
Peak Medical's patients have found that the treatment associated with back pain allow them to get back into their normal lifestyle faster than the typical doctor response of remaining on bed rest. Stretching regularly allows the body to release tension in the muscles and build strength in the areas needed. Assessments on daily exercises and motions such as walking are all addressed with Peak Medical to determine the cause and effect of the patients issues to build a treatment plan catered to the patient's needs. Many patients have found relief of their back pain because of Peak Medical's drive to help alleviate these conditions.
About Peak Medical
Peak Medical is a multi-disciplined medical center offering Chiropractic, Applied Kinesiology, Acupuncture, Physical Therapy and traditional Medical Doctors. Peak Medical strives to provide a caring and comprehensive approach to all of its patients to help maintain health and happiness. For more information please visit,
www.peakmedicalnow.com
.