Direct Travel Explains Travel Insurance Options After Confusion with EHIC Cards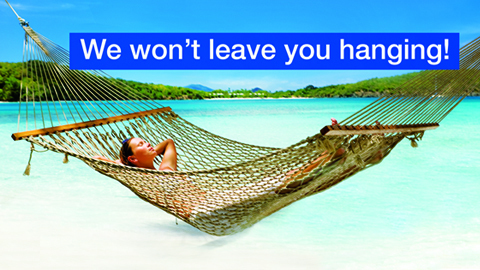 The Annual Travel Insurance offered by Direct Travel provides long term security for regular travellers, prices start from £22.83. There are various levels of cover to select from, catering for the needs and finances of every individual. The Budget and Standard
annual insurance policy
for travellers covers the holder over thirty days for each trip, and these terms last the length of the policy. Customers are entitled to free legal advice, as well as personal liability and accident cover. Premier cover extends the insured period to 45 days per trip; it also includes personal belongings and higher medical cover.
With
Direct Travel's Single Trip Travel insurance
and annual policies kids go free with premiums starting from as little as £2.75. There are a selection of five different policies, each offering specialised cover. Policies such as Budget or Premier Plus are suitable for family holidays and package breaks, a Winter Sports cover is essential for skiing. It is important to disclose any pre-existing medical problems, as some conditions will not be covered. Similarly, not all countries are included, so check the policy wordings to make sure you have the appropriate cover for your needs.
For those under the age of 36, Direct Travel offers a solid and comprehensive
Backpacker Travel Insurance
, giving cover for the duration of a trip. Journeys of between three and twelve months are encompassed, spanning a range of global locations, including two-week stopovers. As backpackers are likely to be making the most of their trip, many extreme sports are included, and prices start from £81.86. There are differing levels of cover, so go over the breakdown of each, before selecting a policy.
The specialised Ski Insurance on offer from Direct Travel caters for more than 30 winter sports, and starts from £6.48. The cover is designed to suit the particular needs of both novices and more experienced skiers. It includes equipment, theft of ski passes, medical emergencies and the closure of a piste. In the event of a claim, policy holders are entitled to 24 hour support and full medical attention.
Going abroad with a
pre-existing medical condition
can also make the insurance procedure quite complex. However, Direct Travel offer a policy tailored to the individual. In order to receive a quote that takes into account a pre-existing condition, simply apply on-line as normal. Answer the three medical questions at step three, and then step four will include an option to 'Screen now'. After a few more questions, the quote will be generated within minutes.
Finally, it is a fact that natural disasters and unforeseen conditions can blight a holidaymaker's experience considerably. The Natural Disaster Cover offered by Direct Travel works within the travel insurance policies - as an add-on. It increases the level of compensation available, should the unexpected happen. In recent years, the incidents of natural catastrophe have highlighted just how vulnerable we can be in terms of insurance. This add-on gives peace of mind to travellers on long or short haul journeys, in case of events including; tsunamis, disruption due to volcanic ash and earthquakes.
Notes for Editors
Established in late 1992 and trading since 1993, Direct Travel Insurance specialises in travel insurance for individual travellers, couples and families up to the age of 75. Direct Travel Insurance offers a range of cover options and added benefits including cover for over 100 sports and activities enabling customers to tailor their policies for single trip, annual multi trip, backpacking and winter sports.
All travel insurance policies are underwritten by AIG Europe Limited. Direct Travel Insurance is a trading name of UNAT Direct Insurance Management Limited, which is authorised by the Prudential Regulation Authority and regulated by the Financial Conduct Authority and the Prudential Regulation Authority.
This information can be checked by visiting the
FCA website
.
Direct Travel Insurance policies do not cover undisclosed medical conditions, trips to or through Afghanistan, Cuba Liberia and Sudan or countries where the Foreign and Commonwealth Office have advised against all but essential travel.
Email Direct Travel Insurance