Terronald Logan Makes the Jump to GoodLife Team Real Estate Brokerage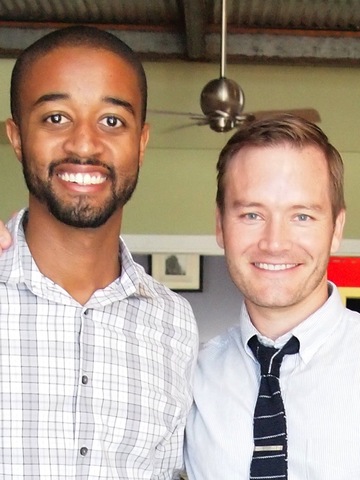 We are excited to officially announce that Austin real estate agent Terronald Logan has joined GoodLife Team. During the first four years of his career, Terronald has become a student of salesmanship and a successful Realtor who has recently begun getting requests to speak and train for newer agents. It was GoodLife Team's national reputation as an industry leader in technology and innovative real estate practices that first caught Terronald's attention. His curiosity about the award-winning Austin brokerage was piqued when his close friend Jason Edwards joined the company as president.
"Jason is someone whose career I have followed and admired for years, and he's the kind of leader and speaker that people gravitate toward and respect. So when I heard that he made the move to GoodLife Team, I began to pay attention. And then I began to do my research on the company and realized how big of a national impact the Coffee With Krisstina educational division has made. As I investigated further, the company's seven core values really spoke to me. Especially 'Leaving Our Egos at the door' and 'Enjoying the Journey,' as those are two of my personal core values."
Logan's initial plan is to use his sales training and acumen to develop an inside sales division within the company. Says Terronald: "The idea of helping empower other agents while figuring out the best way to build an inside sales division is a very exciting challenge for me. And as we succeed at that, I'm looking forward to working with Jason and Krisstina Wise, the company founder, to learn how to share our lessons through the Coffee with Krisstina division."
GoodLife Team has been recognized as one of the Best Places to Work in Austin three years in a row and has received national recognition from Apple, Inman News, HGTV, Agent Genius, USA Today, and more for their positive impact on the industry. The company has attracted an abundance of talent that has synergized to create its signature hip, fun, and dynamic team of talented individuals. Company president Jason Edwards expects Terronald to enhance those qualities. Upon introducing Terronald to the company, Edwards opened up by saying, "Terronald is talent. I have watched him grow in the industry over the past four years, and I know he will be an invaluable asset to our sales team."
Logan is an avid yogi, self-development junkie, lover of nature—especially being on the water—and a self-proclaimed fanatic of Beyonce Knowles. He says, "Music is the chicken soup for my soul." Terronald considers himself a spiritual being living a human experience and strives to change the abrasive, combative style of salesmanship to one of compassion and understanding.
Contact:
Jason Edwards
President GoodLife Team Real Estate Brokerage
512-892-9473