CruiseExperts.com Announces Cuba Opening Its Doors to Tourists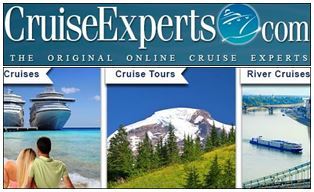 Visalia, CA - CruiseExperts.com, a leading online travel agency for the best European cruises and Alaska cruise deals, is excited to announce that Cuba is finally allowing American travelers on its soil after 50 years. The unique opportunity only applies to a cultural exchange program known as the "People-to-People Experience."
How does it work? The Globus Education Exchange Program is based on a structured itinerary where a group of Americans is escorted to various sites within Cuba, such as tobacco farms, cultural arts centers, restaurants and much more. The immersive experience is the only way for Americans to legally visit Cuba. The two options for Globus Cuba programs include Undiscovered Cuba and Cuba's Charming Colonial Cities & Havana. Undiscovered Cuba focuses on Havana with brief visits to Pinar del Rio and Matanzas, and features historical sites and cultural interactions. Cuba's Charming Colonial Cities & Havana is all about the Bay of Pigs and has stops in Camaguey, Trinidad, Cienfuegos, and finally Havana.
In addition to the exciting new opportunity to travel to Cuba, CruiseExperts.com also offers a variety of cruise and land vacations, including
river cruises in Europe
and Alaska cruise land tours. According to a spokesperson for CruiseExperts.com, "All of our staff members are Hawaiian destination specialists, plus specializations that extend around the globe to Alaska, Mexico, Europe, Australia, New Zealand, South America, and Asia." Whatever destination customers are looking for, they are sure to find the help they need at CruiseExperts.com.
About CruiseExperts.com
Over the course of 18 years,
CruiseExperts.com
has worked hard to become the premier service for the most enjoyable and relaxing cruises and vacations. Since its inception, the central California company has helped satisfy thousands of cruise and land vacation customers with exceptional European river cruises, Alaskan cruise tours, and much more. CruiseExperts.com is accredited by the Cruise Line International Association (CLIA), and has experts that offer a range of specialized knowledge necessary for top of the line assistance on travel destinations all over the world. For additional information on any of the cruise options, visit
http://www.CruiseExperts.com/