Dads' Confidence Drops as Father's Day Nears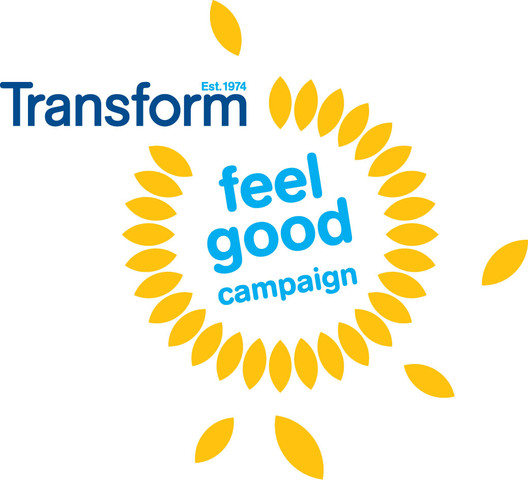 Despite dads' worries, almost half of those questioned (48.4%) agreed that spending time with family came top of their list of what makes them feel good. With Sunday 16th June being all about spoiling dads and making them feel special, it seems that doing so this year is more important than ever as their confidence levels are enormously on the wane.
The least confident of the British dads are in Nottingham, with a mammoth 47.8% stating they have low confidence levels and worry that this may impact on quality time spent with their children. Following closely behind is Glasgow, with 42.8% drawing attention to their insecurity, and anxious London (29.7%) in third place.
The survey, by
Transform Cosmetic Surgery
, found that the situation that terrifies dads is going for job interviews (37.2%), followed by visits to the local swimming pool (19.1%) and surprisingly, going to the gym to work out (16.1%). For single dads, dating topped the list with 28.5% feeling petrified of putting themselves out there to meet a new partner.
10.2% of dads cited being at kids parties as a situation they do not feel confident in as the rise of peer pressure to be 'Super-Dad' is rife amongst the men.
A microscopic 3.3% of dads stated that they always feel confident, revealing that they are suffering a serious confidence crisis and they need some TLC to give them a boost this Father's Day.
The research was undertaken as part of
Transform's Feel Good Campaign
– an initiative aiming to empower the nation and encourage Brits to feel good about themselves. Transform is encouraging people to become their own champions and to feel good in everyday life, whether it be trying out a new activity, feeling confident at the school gates, or just clapping themselves on the back for being awesome.
Commenting on the findings and the Feel Good campaign, Steven Taylor, Marketing Director at Transform Cosmetic Surgery Group says: "The research has shed real light on how British dads are feeling in every day life and what affects confidence on a daily basis. It's shocking that so many dads feel that they have little confidence to pass on to their children and that so many situations put them under pressure.
"Our whole campaign is centred around empowering the nation to feel good about themselves and celebrate their own achievements, however small. We want to highlight these findings to help the dads of Britain feel confident in their own skin and not let the peer pressure from other dads take over their lives.
"The research is only the beginning of our Feel Good Campaign and there is more activity coming up over summer, so stay tuned for more Feel Good activities."
Activities dads do not feel confident in:
Job interviews – 37.2%
Clothes shopping – 19.2%
At the swimming pool – 19.1%
Looking in the mirror – 16.1%
At the gym – 16.1%
Dealing with banks utility companies – 13.5%
Being around younger people – 13.4%
At family gatherings – 12.8%
On public transport – 12.4%
At the pub – 12.2%
ON the beach – 11.5%
At kids parties – 10.2%
School gates – 3.7%
Transform is Britain's largest and most popular
cosmetic surgery provider
with 38 years' experience 27 clinics across the UK and two hospitals dedicated to cosmetic surgery.
Transform offers a comprehensive and extensive post-operative care programme, included in the cost of the treatments, giving patients that extra peace of mind after surgery.
Transform works with highly qualified and GMC registered cosmetic surgeons and experienced nursing staff.