Unfair Debt Collection Practices Continue To Drive Consumers For Professional Help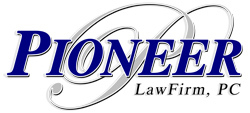 New York – June 17, 2013
– Pioneer Law (
PioneerLawFirm.com
), a Colorado firm providing bankruptcy, FDCPA, real estate, and business law, reports collection agencies harassing continues despite a formal rebuke
and warning from the Federal Trade Commission
(FTC) in the beginning of 2013. Warning that many collectors still break federal law with abusive, deceptive, and unfair practices the FTC confirmed that the debt collection industry is the
top offender
for consumer complaints to the Federal government.
The FTC received more than
150,000 complaints
about collection agency debt collectors in 2012 according to an article by ABC News. The most common complaints involved profane language, violent and abusive threats, and calls multiple times of the day. The FTC instructs anyone who believes they are a victim of improper collection actions that a complaint should be filed on their
website
however that brings no immediate action. To make phone calls stop legal representation is needed, protecting individuals by threatening harassing collectors with legal action.
In an article from
ABC News
, horror stories about collection agencies include messages like: "I'm going ahead with a warrant for your arrest." Another one says, "You will be behind bars for six months. And once you go behind the bars you may lose your job." In a FTC lawsuit filed against one bill collector, a grieving mother said she was asked how she would feel if the funeral home dug up her son's body and quote—"Dropped it outside my house because I hadn't paid my debt."
"Protecting consumers from deceptive or abusive debt collectors is one of the most important things the FTC does," said
David Vladeck
, Director of the agency's Bureau of Consumer Protection. The FTC has promised to continue vigorous enforcement of the Fair Debt Collection Practices Act (FDCPA) and in 2013 has pursued
many high-visibility cases
with fines to agencies surpassing $1 million dollars.
"Anyone who has been behind in paying bills has been contacted by a debt collector, however most of us have decent experiences because of the FDCPA," said John Dougherty, Managing Director at Pioneer. "However like any industry there are a small percentage of overaggressive individuals who disregard Federal Law and drive individual consumers to need legal help."
About Pioneer Law
Pioneer Law is legal firm specializing in Bankruptcy, Business Litigation, FDCPA, and Real Estate law. For those paralyzed by debt, disputing with a business, troubled by a collector, or involved in the sale of real estate the specialists at Pioneer Law are prepared to advise, represent, and give peace of mind. For more information visit
PioneerLawFirm.com
.