Wild Republic Soars with Dr. Toy Green Award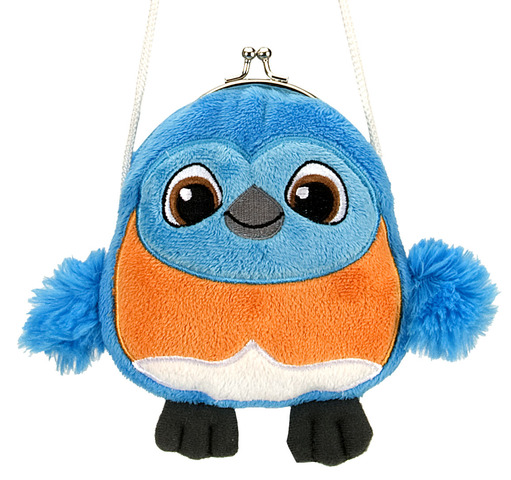 With the first product line extension to its Audubon Birds™ plush collection, Wild Republic received an endorsement from Dr. Toy by earning a spot on the
2013 Dr. Toy Green Products List
for its
Wild Republic Audubon Birds Clasp Purses
.
Vishnu Chandran, President of Wild Republic, said, "We are pleased to be recognized by Dr. Toy with the Green Award. Our Audubon Birds are one of our perennial best-selling product lines and this year we are very happy to add to the collection with our new Audubon Birds Clasp Purses."
Licensed through the legendary National Audubon Society, the Wild Republic line of realistic plush birds with authentic sound, (real bird calls provided by the Cornell Lab of Ornithology), now adds an engaging and fun representation of products featuring the world's favorite feathered friends. The Wild Republic Audubon Birds Clasp Purses ($9.50 each), which do not have bird call sounds, are an assortment of different birds, including a Bluebird and Cardinal, among other species.
The Audubon Bird purses are also an extension to Wild Republic's existing dogs, cats, dinosaurs, and other popular animal clasp purses.
About Dr. Toy and Award Programs
Stevanne Auerbach, PhD/Dr. Toy, author of Dr. Toy's Smart Play/Smart Toys, which provides tools to enhance the child's "PQ" (Play Quotient) from baby to age 12 (is published in the USA and in many other countries), 15 books, and hundreds of articles on toys and play, is the only PhD in Child Development evaluating the best developmentally appropriate toys and children's products for
Dr. Toy's Guide
with links to many related useful sites and resources for parents, teachers, children, and toy enthusiasts.
About Wild Republic:
Throughout its more than three decades, Wild Republic has had a knack for knowing the "next big thing" among people's natural wildlife wonder and offering a broad spectrum of various animal species products to meet that demand. From its phenomenal successes with its Hanging Monkeys and Snakes to its current fan favorites, Wild Republic moves into its fourth decade of wildlife education as the long-term leader in providing nature-themed toys. The company's current brands include, Cuddlekins, WOWs, Wild Watchers, Audubon Birds, puzzles, foam and plush hats, wind-ups and crafts, among other items.
Wild Republic, the nature toy brand of K&M International, Inc., is a preeminent brand of action-driven, nature-themed toys designed to spark a child's imagination and educate about the wonders of the wild through creative play. K&M International, Inc., headquartered in Twinsburg, Ohio, near Cleveland, is the leading provider of nature-themed toys to the specialty toy and gift markets. The brands' consumer Web site is located at
www.wildrepublic.com
. For the most up to the minute information about Wild Republic, follow the company on its social media outlets:
Twitter
,
Facebook
and
Pinterest
.