Top Facility Management Software Company Launches New Website Design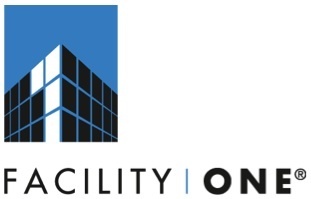 FacilityONE, an industry leading facility management software provider, announced the launch of a new website designed to deliver an optimal user experience and show visitors the unique benefits of FacilityONE's cutting edge software solutions.
"We are excited about the new website highlighting the strength of our web based facility management solution in the cloud," Eric Stumler, Business Development, said. "The refreshed site will be a terrific asset to FacilityONE as we deliver an improved and more informative experience for our customers and visitors."
FacilityONE has become a market leader in providing customized software solutions that allow their clients to operate more efficiently and improve their overall bottom line. FacilityONE serves several industries, including:
Hospitals & Medical Facilities
Data Centers
Schools & Universities
Airports
Manufacturers
Arenas & Stadiums
Churches & Religious Institutions
Many more…
The software solutions enable their clients to run a more streamlined operation, eliminating waste while increasing productivity. The newly launched website showcases FacilityONE's strengths, the ways they can help businesses across a wide array of industries, and why businesses should consider partnering with FacilityONE for the industry's best facility management software solution.
"We are successful because we provide software solutions with the end user in mind," Stumler continues. "It has always been our goal to provide a comprehensive solution that is tailored to fit the needs and budget of each client we serve. And we believe the new website helps us better communicate this message to those who visit us online."
About FacilityONE:
Organize. Access. Transform.
FacilityONE transforms any facility's fragmented information into one organized, easily accessible solution for intelligent management.
FacilityONE provides CMMS, CAFM, and EAM solutions for many industries including Hospitals, Schools & Universities, Manufacturing, and Data Centers, to name a few. The CMMS system offers a flexible preventive and corrective maintenance solution that easily integrates into client's processes. Using cloud technology our web based facility management software solution makes information available anywhere and anytime to those who need it. FaciltyONE's web based CMMS increases communication between requester, management, and the technician further enhancing efficiency and compliance reporting. The key to the simplicity of the solution is in the SMARTPRINT interface. The SMARTPRINT interface is a graphical floor-plan representation of the facility that enables point and click facility information gathering and sharing.
For more information contact:
FacilityONE
877-626-7643
www.facilityone.com
Info@facilityone.com