Make the most of the Venetian Coast with Eurocamp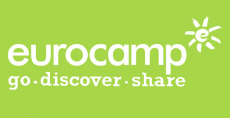 Take advantage of sun, sea, sand and city breaks for all the family this July and head to the Venetian Coast with Eurocamp – with seven nights from the holiday specialist starting from just £917 per party (saving £351).
Stay at
Eurocamp's Ca'Savio parc
at Cavallino-Treporti, with direct access to a fine, sandy beach and a superb location just a boat ride away from Venice. Plus, with its many must-see sights, sounds and festas, this makes the perfect base for exploring the region.
Take part in Venice's biggest feast day, Festa di San Giacomo dell'Orio (25 July) and enjoy a truly local fair held in the grounds of the beautiful San Giacomo dell'Orio church, which dates from the 13th century. Meanwhile, there's the city's Grand Canals, St Mark's Basilica and the grandeur of the Doge's Palace to take in; not to mention glassblowing on Murano Island and the brightly coloured homes and local lacework to be found on the island of Burano.
Back on-parc and not one but two pool complexes mean splashing good fun for all the family, while free kids' clubs and a programme of parc-run activities offer children from age four upwards the chance to try their hand at art and craft sessions or go on a treasure trail while making new friends at the same time too. There's also evening entertainment on offer with a superb restaurant serving local specialities, two bars and a children's disco. Or, for those who prefer to self-cater, the on-parc supermarket provides all the essentials and more.
A seven night break at Ca'Savio arriving 24 July 2013 costs from £917 staying in a 2 bedroom Horizon Midi mobile home (sleeps seven, maximum four adults) with decking, accommodation only and including a July discount of £351.
Ferry crossings and fly-drive packages can be arranged through Eurocamp at a supplement.
For further information on Eurocamp, please call 0844 406 0552 or visit
www.eurocamp.co.uk
.