A Real Estate Mentoring Program with new twist - Get'n REal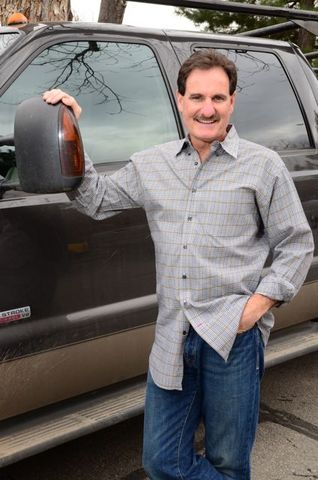 Kansas City, MO
- The Real Estate Investor Education Center (TREIEC) is launching an exclusive real estate education mentoring intensive program called Get'n Real. Get'n Real promises to deliver results-driven learning that guides individuals to become successful real estate investment business owners.
As TREIEC's premier program, Get'n Real equips participants with the technical knowledge and the practical application skills needed. The Get'n Real program serves as the perfect solution for those seeking an opportunity to become well versed in the process of investing in real estate that is consistent with their goals, both professionally and financially. This program is a custom tailor 6-month mentorship that aids in building the systems and processes needed to not only create a sustainable business, but also produce predictable and repeatable results. This program offers participants the opportunity to be mentored by successful real estate investor and business professional Lindsey Younts. Younts' motivation for developing Get'N Real stems from his desire to help individuals realize personal, financial and professional goals through successful real estate investing.
Through the Get'n Real Intensive, both the beginner and advanced investors will be walked through the rewarding challenges, while avoiding the pitfalls they face as real estate investment business owners. TREIEC offers its real estate education with a 100% money-back guarantee and stands firm behind its goal to create life-long enthusiastic learners that dedicate themselves to become successful real estate investors. TREIEC will offer the Get'n Real program to the public June 18, 2013, with limited space available. Those interested can find more information regarding the program and registration at:
reieducatoncenter.com
.
About The Real Estate Investor Education Center
The Real Estate Investor Education Center (TREIEC) is a Kansas City based company affiliated with the National Real Estate Insurance Group. TREIEC offers innovative and comprehensive real estate investor education. It focuses on creating sustainable student-owned real estate investment businesses and providing them with the knowledge and practical assistance needed to succeed.
About Lindsey Younts
Lindsey Younts is The President and Executive Director of TREIEC. He is a proven winner with many success and over 25 years of experience in the real estate, investments, development and construction industries. Younts has dedicates himself to developing investors and guiding them to reach personal and professional goals through the systematic application of participative strategic, tactical and performance-driven methods. Younts also serves as President and CEO of The Younts Group, LLC, a real estate investment, construction, and development firm. He was also the founder of Econohomes, (econohomes.com) an innovative solution company that buys, sells and finances bank owned real estate.
PR Contact:
The Real Estate Investor Education Center
7509 NW Tiffany Springs Parkway Ste 200
Kansas City, MO 64153
Email Get'n REal with REal Estate