Southern California Plastic Surgery Group Highlights The Importance Of Choosing a Board-Certified Plastic Surgeon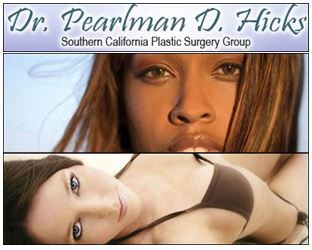 Long Beach, CA – There are many Los Angeles plastic surgeons to choose from when considering the right physician. With so many doctors offering plastic surgery procedures, those interested in medical aesthetics really need to do their research and choose the medical professional that will provide them with the desired results in a safe and comfortable environment. Dr. Pearlman D. Hicks is a trusted Los Angeles plastic surgeon with over 30 years of experience and respect in the field.
When seeking a Los Angeles plastic surgeon Dr. Hicks and his team emphasize that patients should always choose a board-certified plastic surgeon. Board-certified plastic surgeons are recognized by The American Board of Plastic Surgery as experts in their field. Board-certified Los Angeles plastic surgeons have received specialized training and continue to expand their knowledge and skills with the latest medical aesthetics techniques and technologies.
"Many patients do not realize that not all doctors who position themselves as plastic surgeons have the background and training necessary to preform medical aesthetics procedures." Some take weekend courses then perform complex procedures with minimal training. "Patients considering a Los Angeles plastic surgeon should ask whether the physician is a board-certified plastic surgeon and ask for other credentials as well as patient references. Board-certified plastic surgeons will always be pleased to share their certifications and reassure patients."
In addition to being a board-certified plastic surgeon, Dr. Hicks also has a prestigious medical and surgical background that has positioned him as an expert and leader in the plastic surgery community. As a noted
Los Angeles plastic surgeon
, Dr. Hicks has been featured on the Discovery Healthl and The Los Angeles Times and has been a guest on the Oprah Winfrey Show. He has also authored and co-authored several scientific papers and has shared his expertise via many television and print media outlets. Dr. Hicks is a graduate of Harvard University, where he also did his plastic surgical training.
For more information about board-certified Los Angeles plastic surgery, visit
http://www.face-doctor.com/
or call 562.595.9493 to schedule a consultation.
About Southern California Plastic Surgery Group
Founded by board-certified, Dr. Pearlman D. Hicks, Southern California Plastic Surgery Group and Long Beach Out-Patient Surgery Center is a fully accredited outpatient surgical center. It is located near Long Beach Memorial Hospital. The latest state-of-the-art equipment is available for all types of cosmetic surgery. The center is staffed by board-certified anesthesiologists, and registered nurses, dedicated to safety and superb post-operative care.
Email Southern California Plastic Surgery Group